Day 3: The misty mountains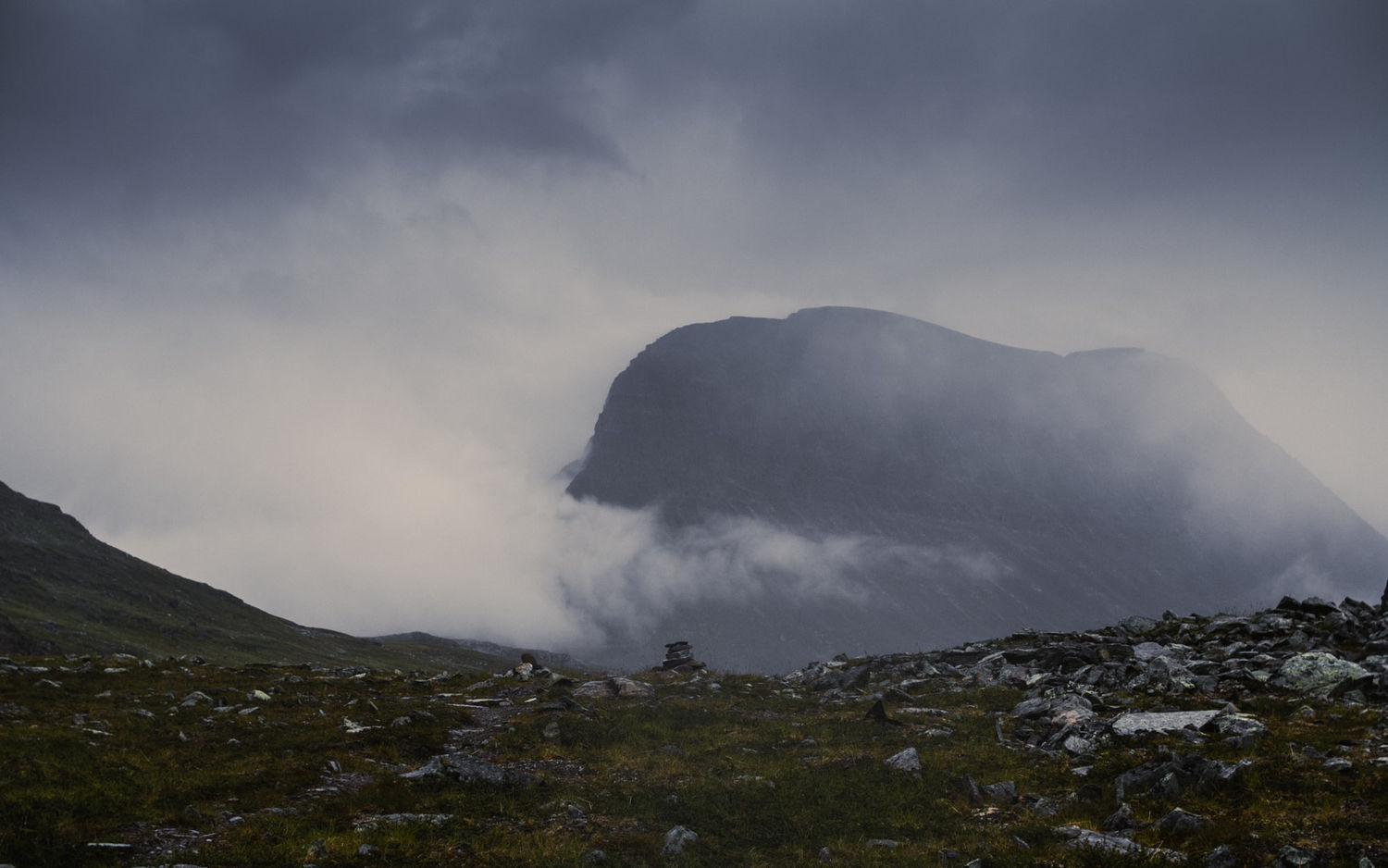 It was a stormy night. The whole night it felt like someone was hitting my tent hard. We decided to walk 30 min into the valley to take cover from the wind before we had breakfast.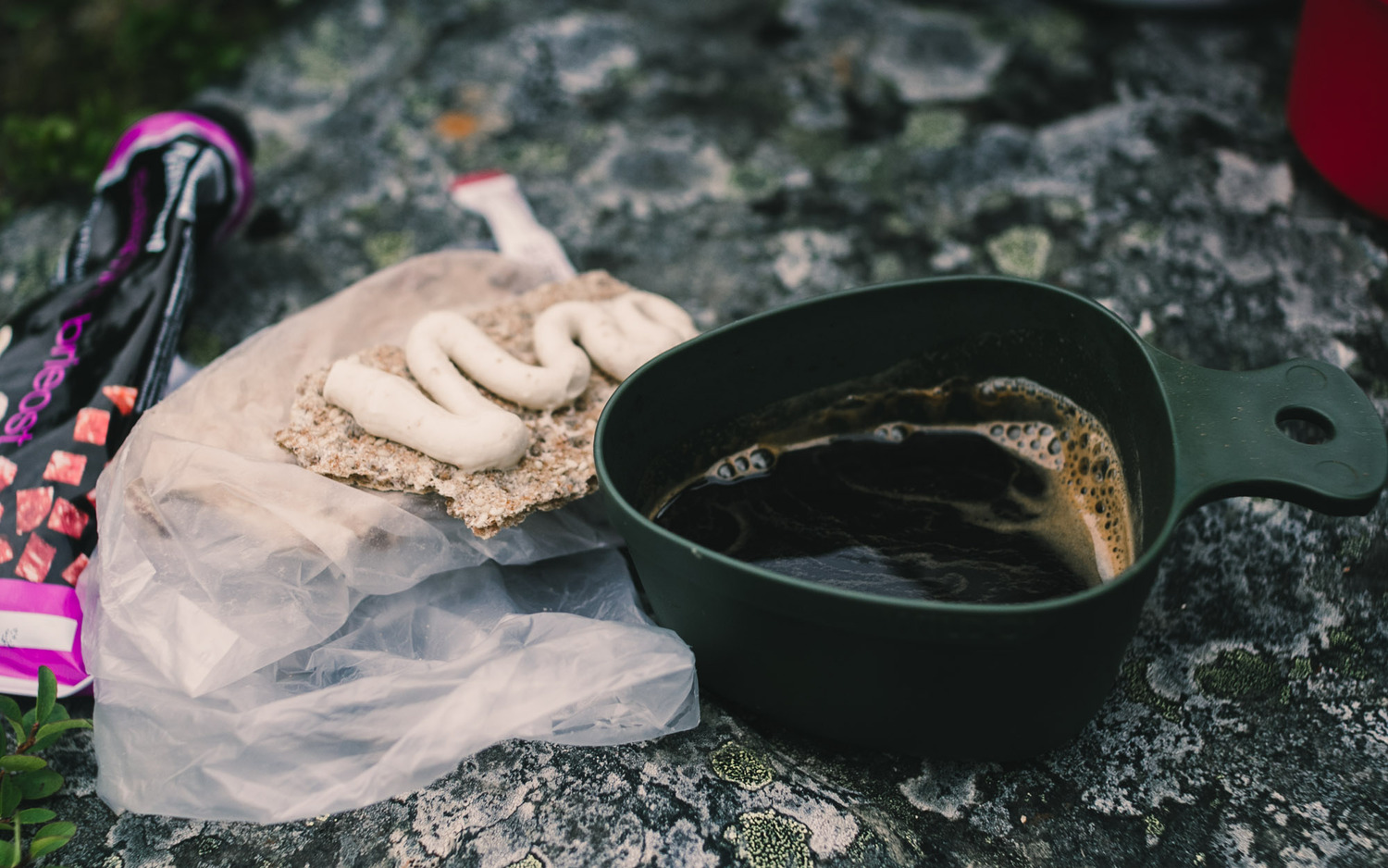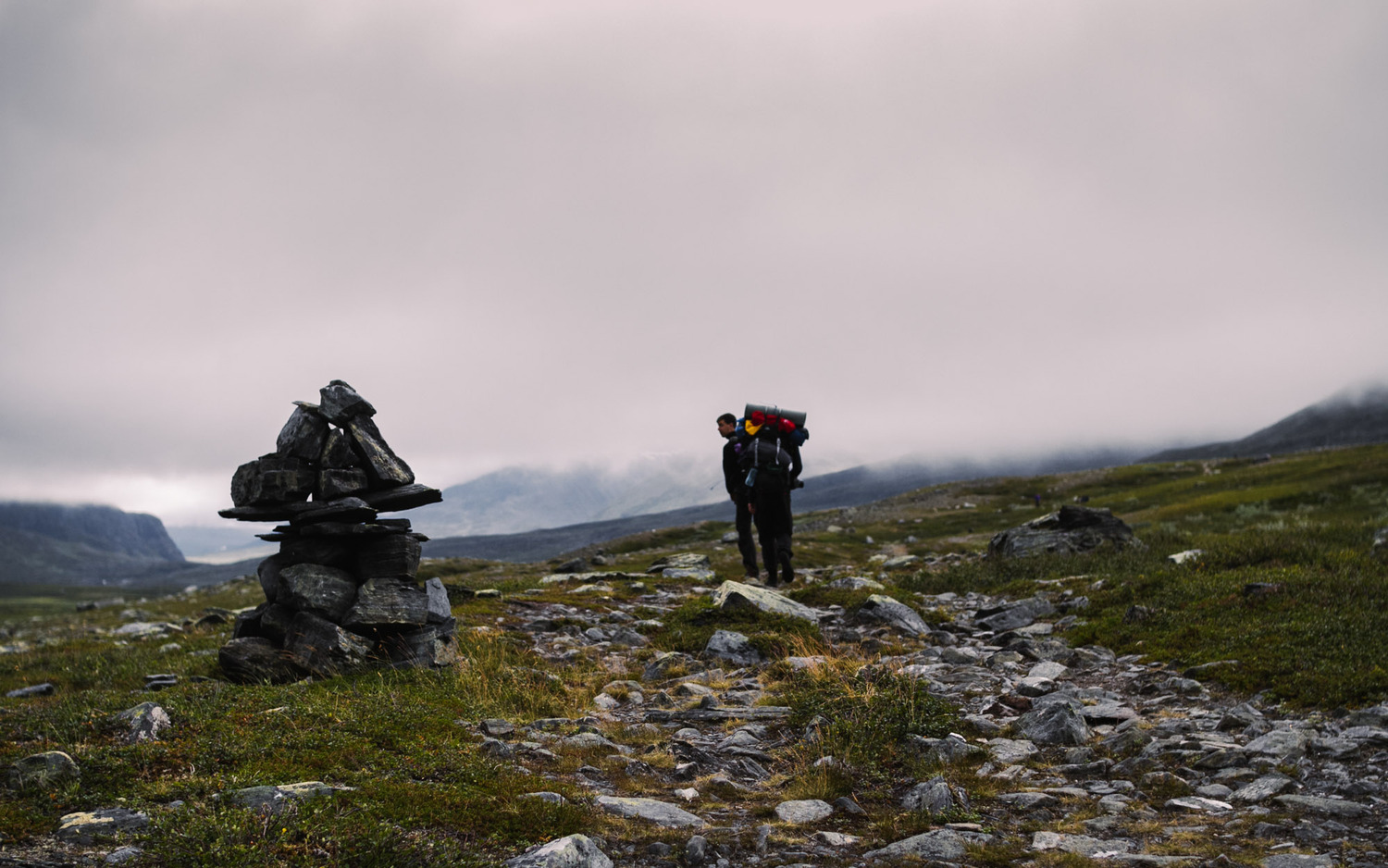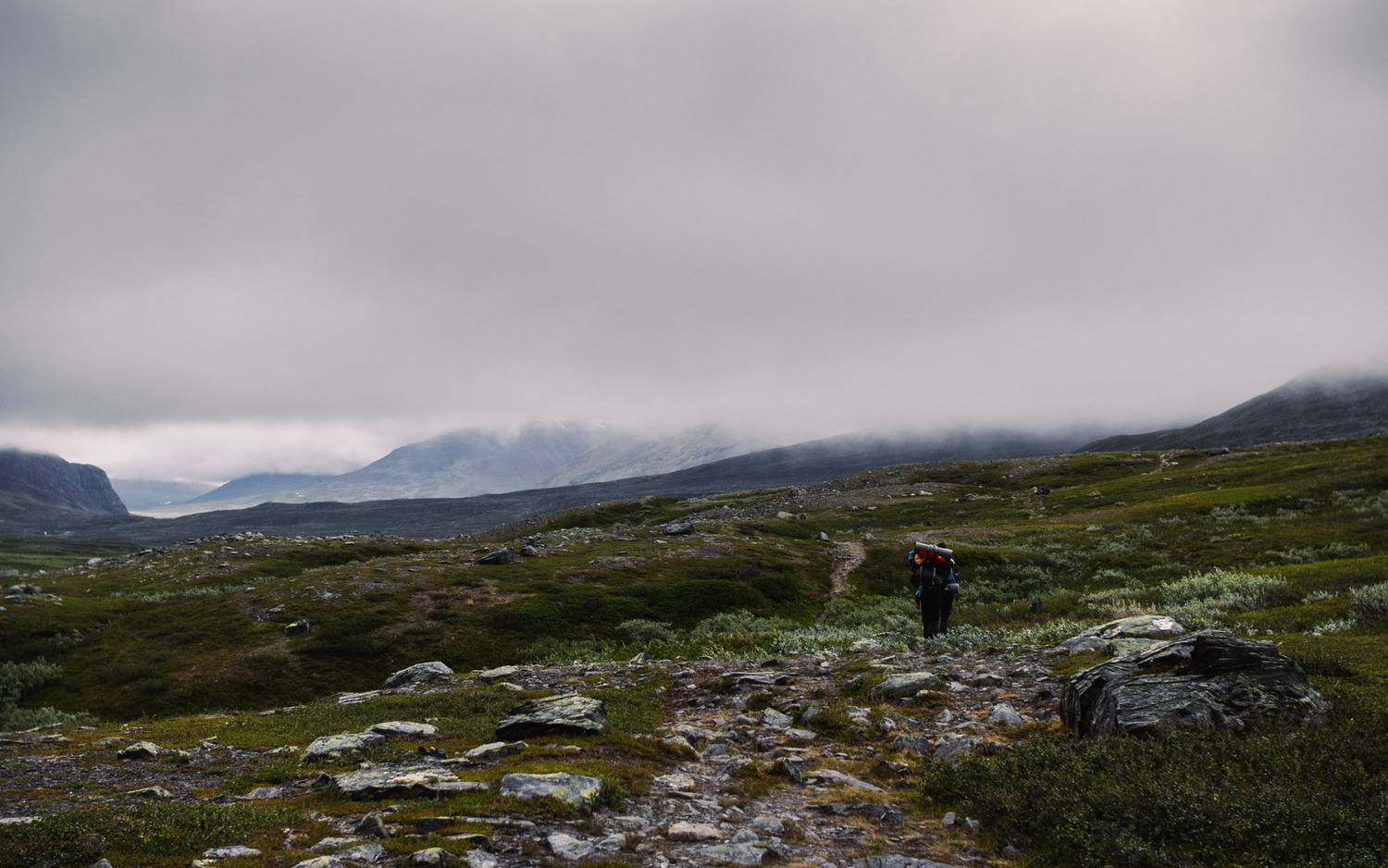 Despite my lack of sleep, day three felt easier already.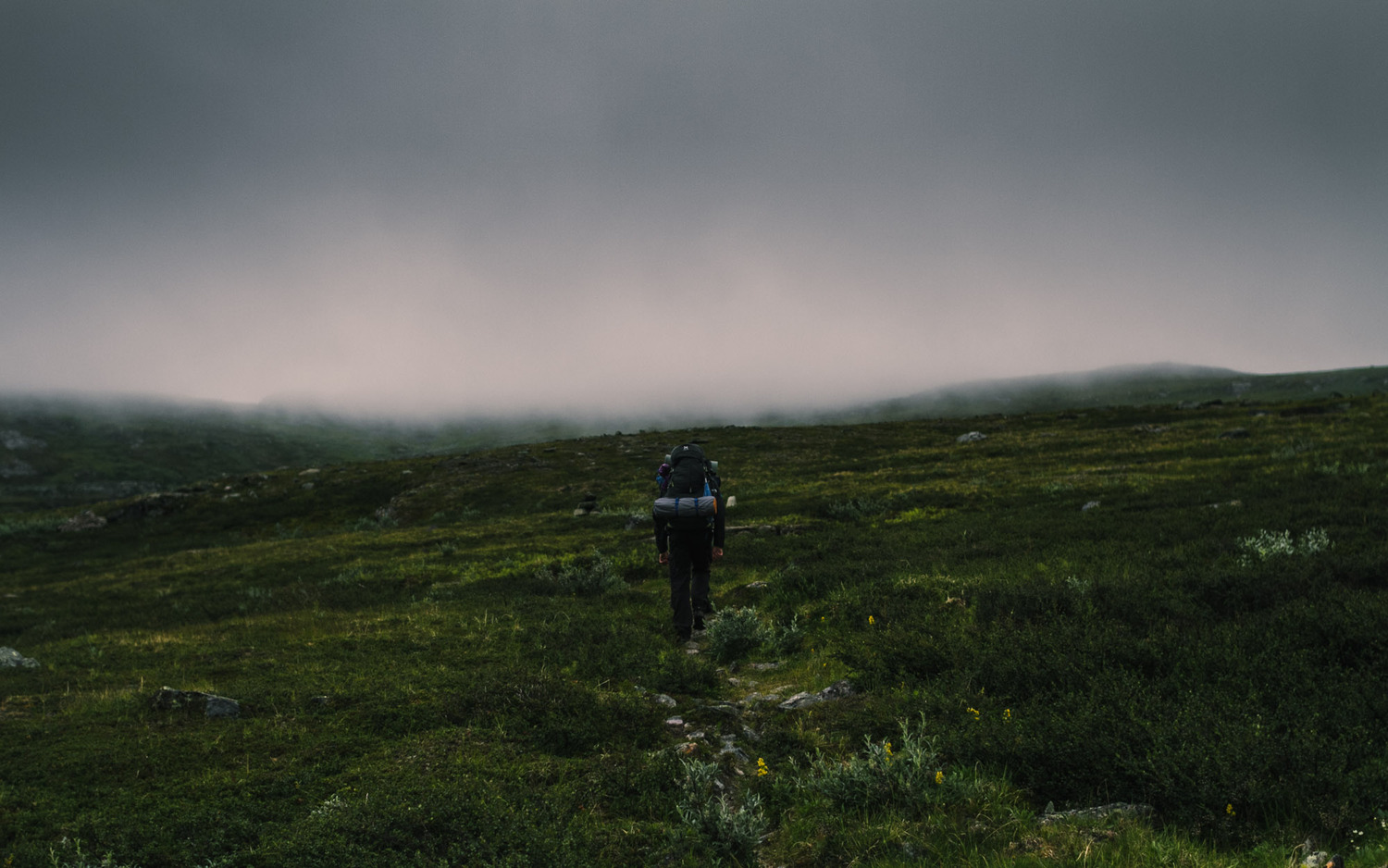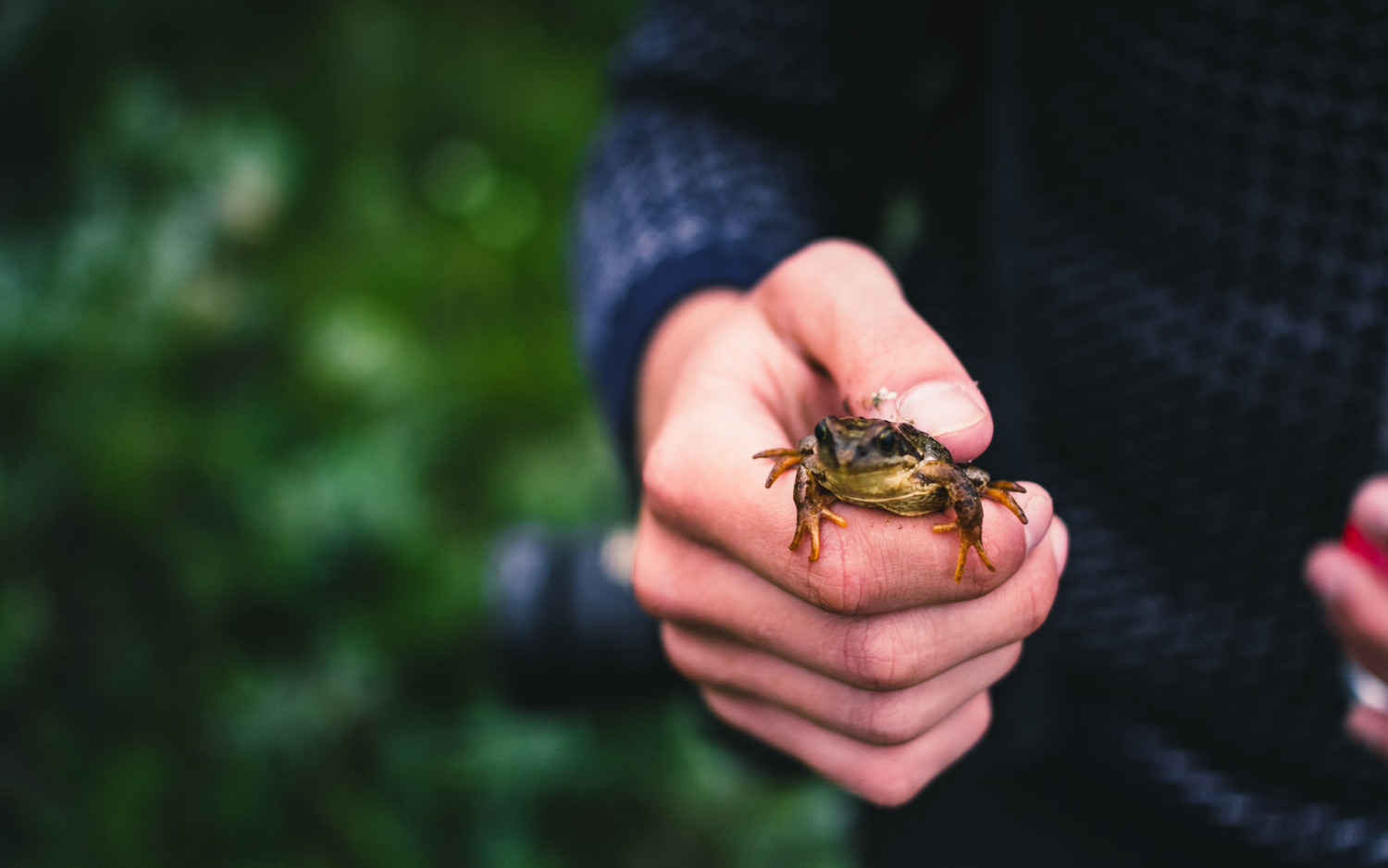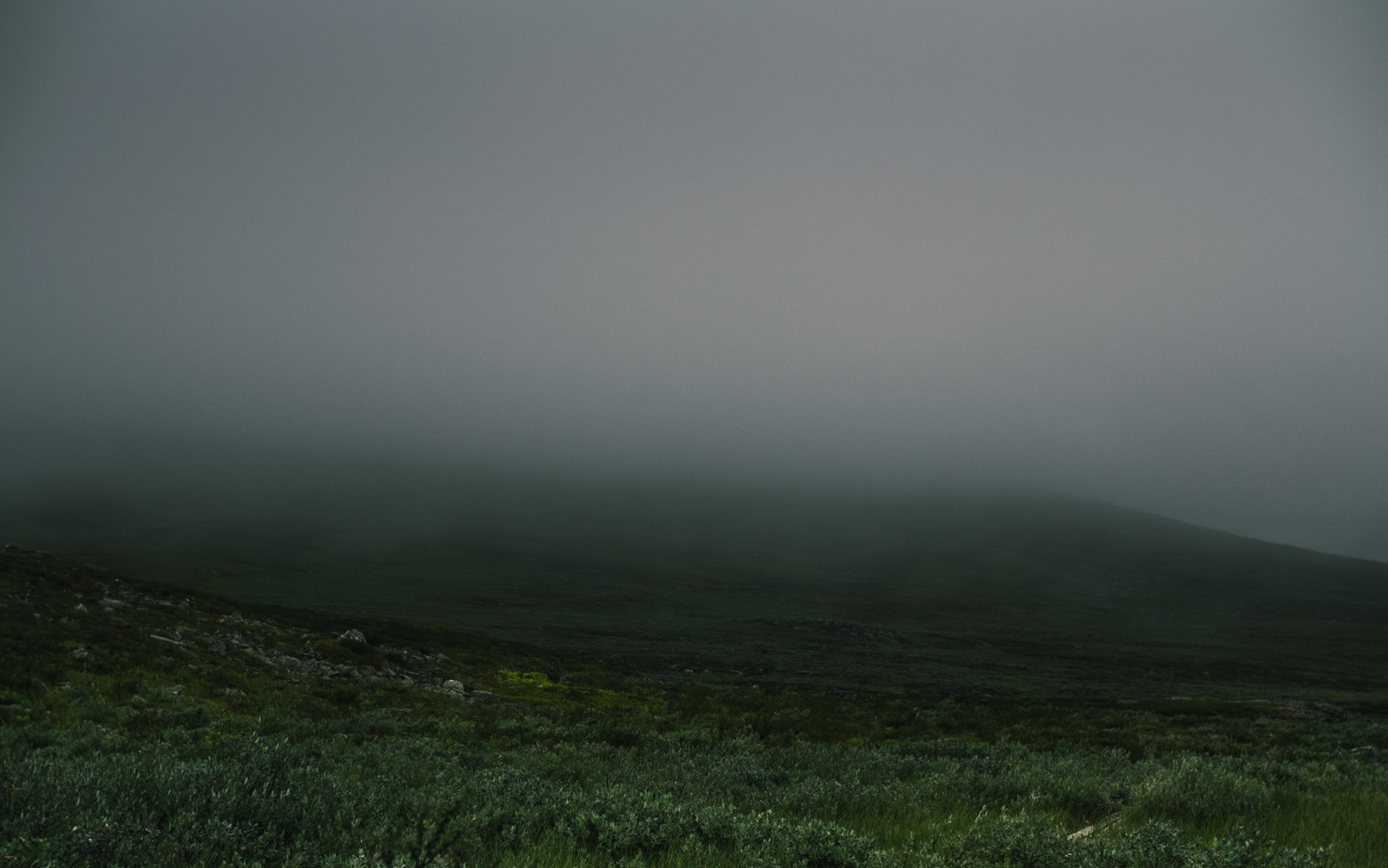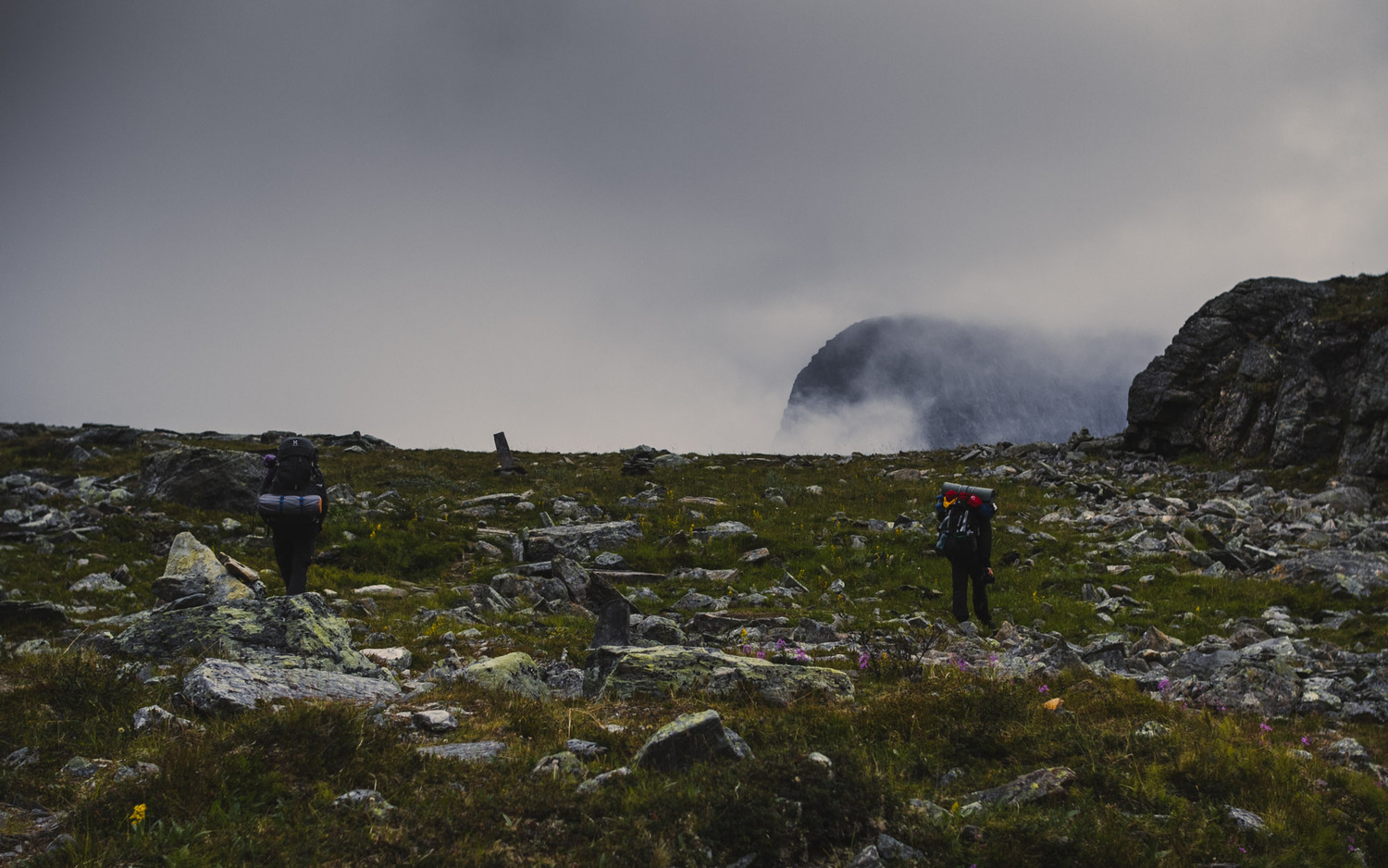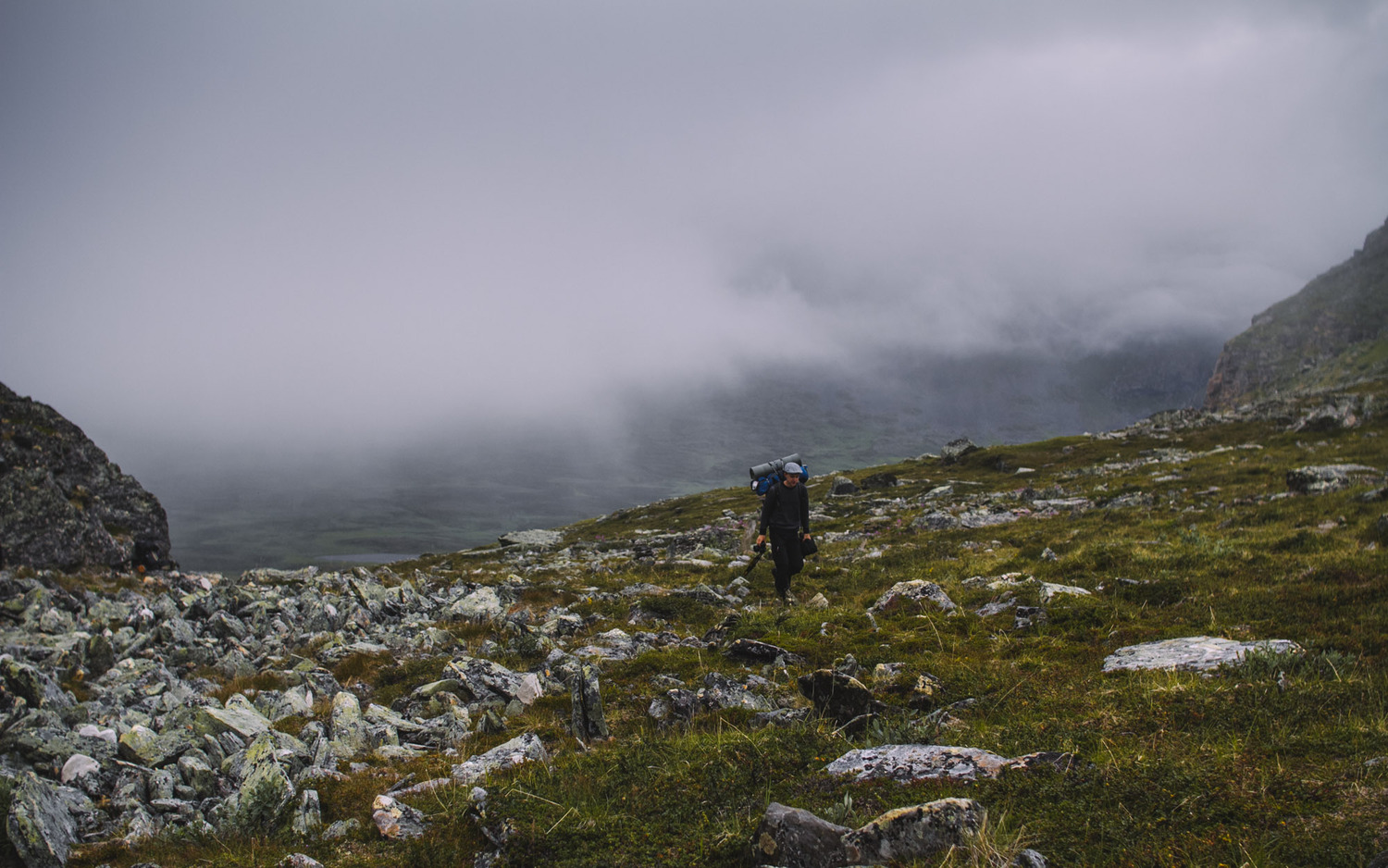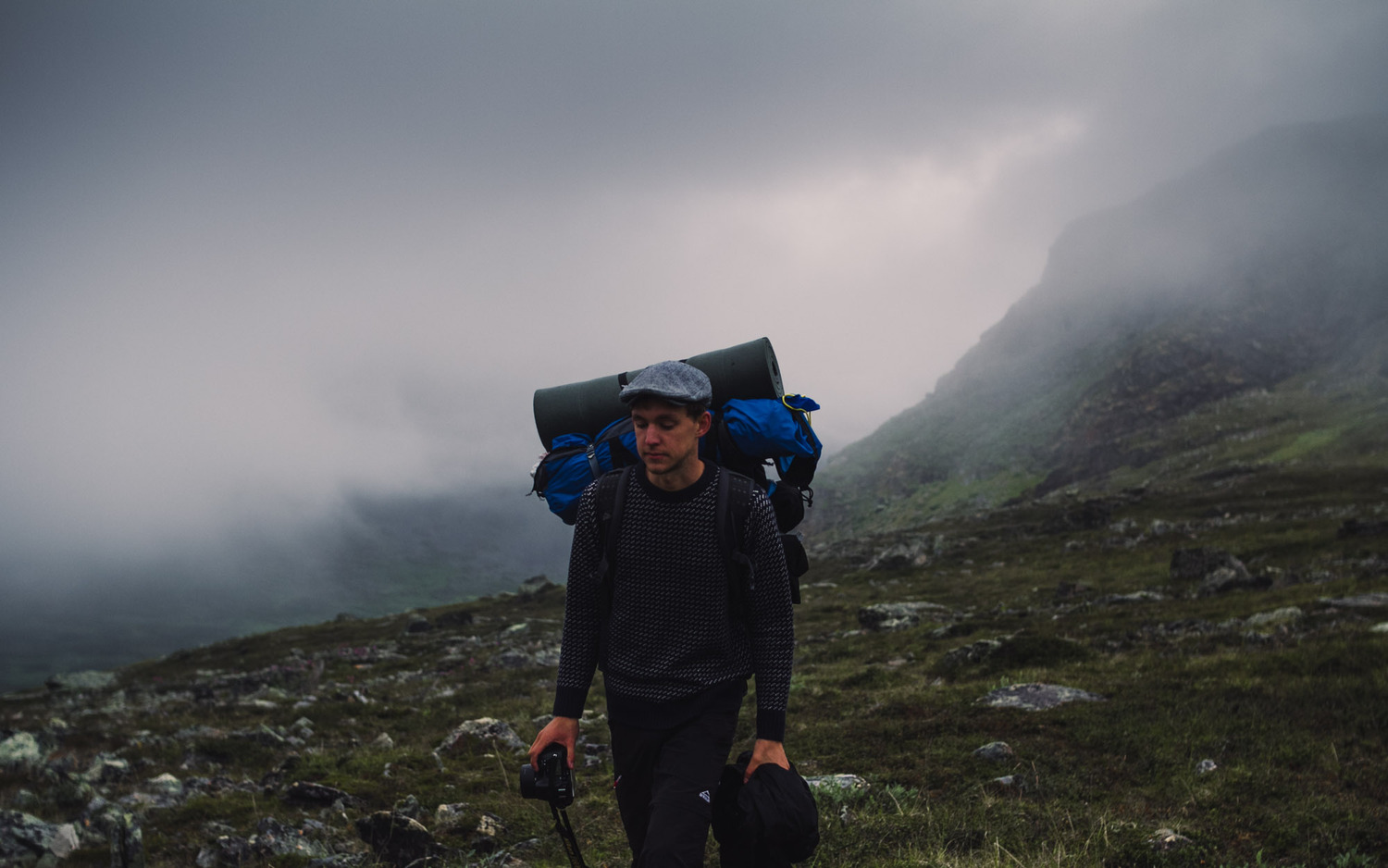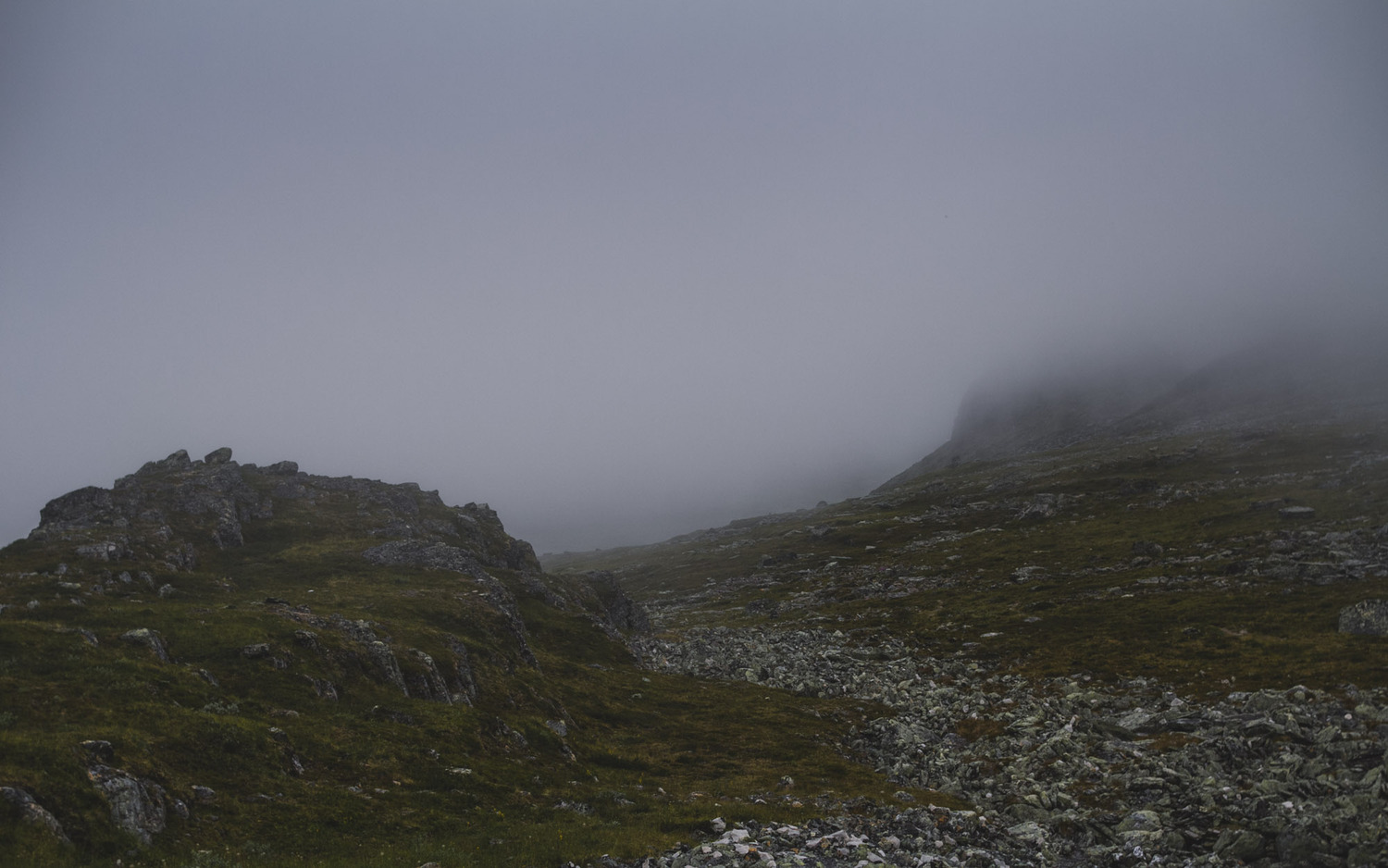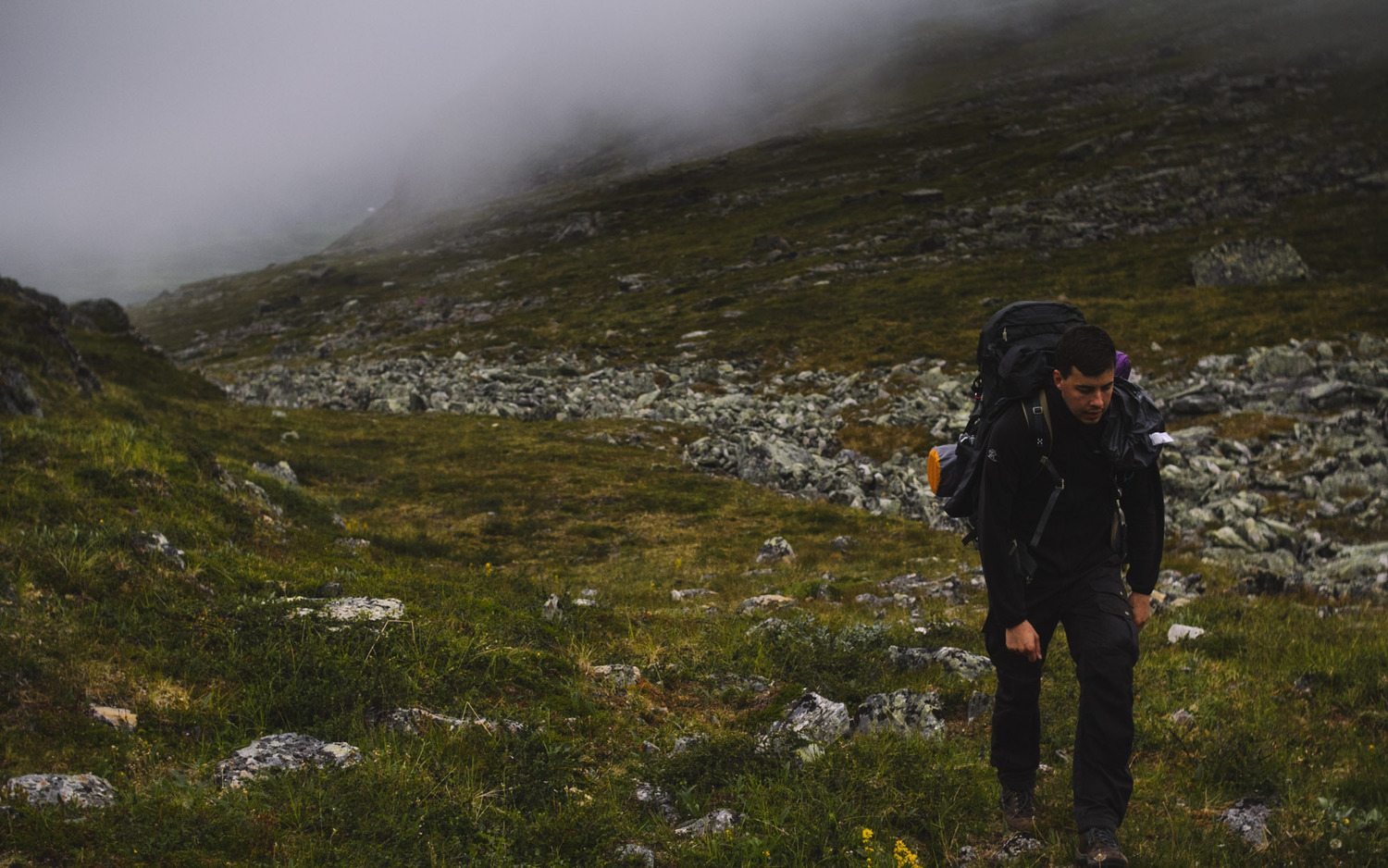 We had lunch in the mist where it felt like our heads touched the low hanging clouds...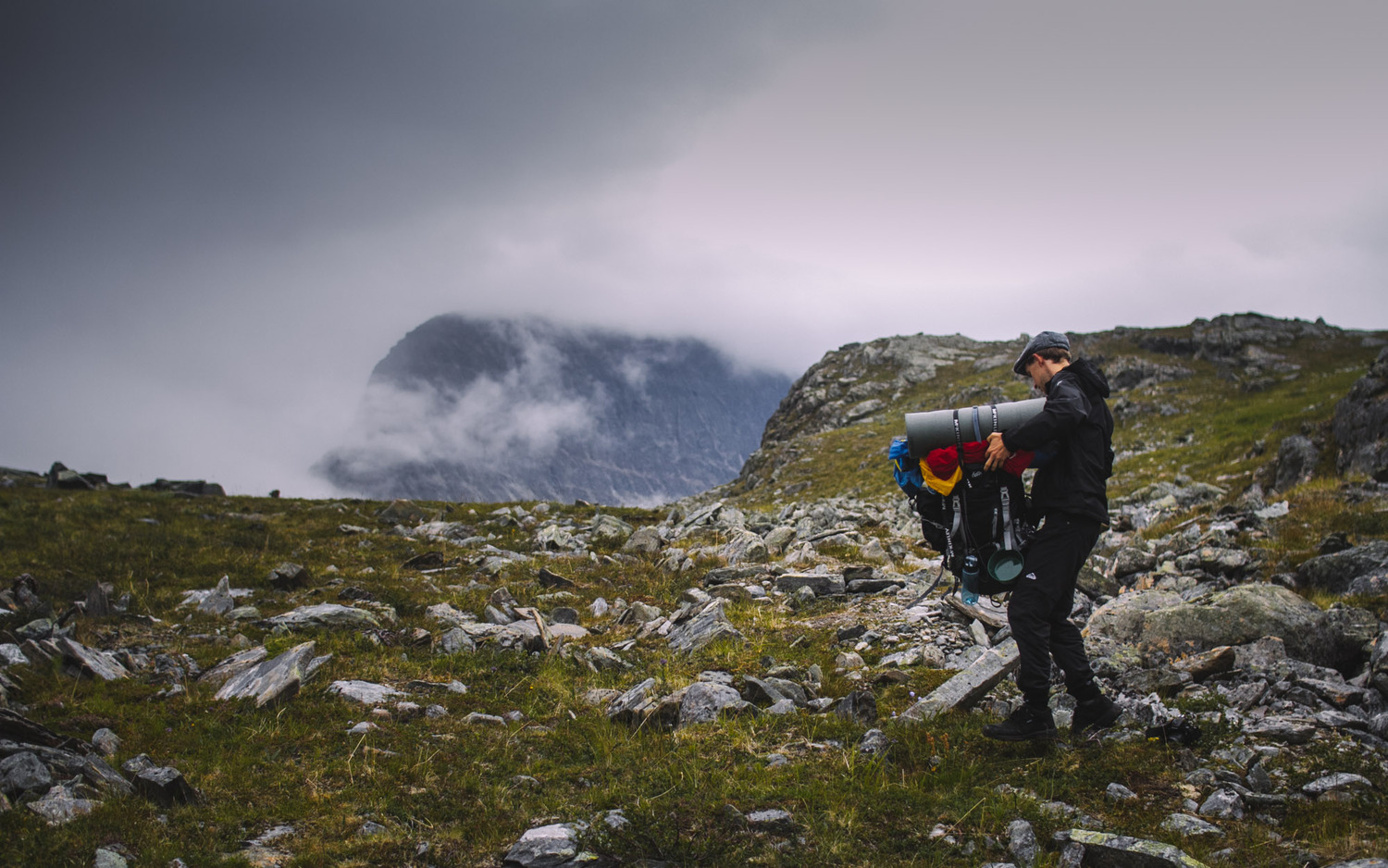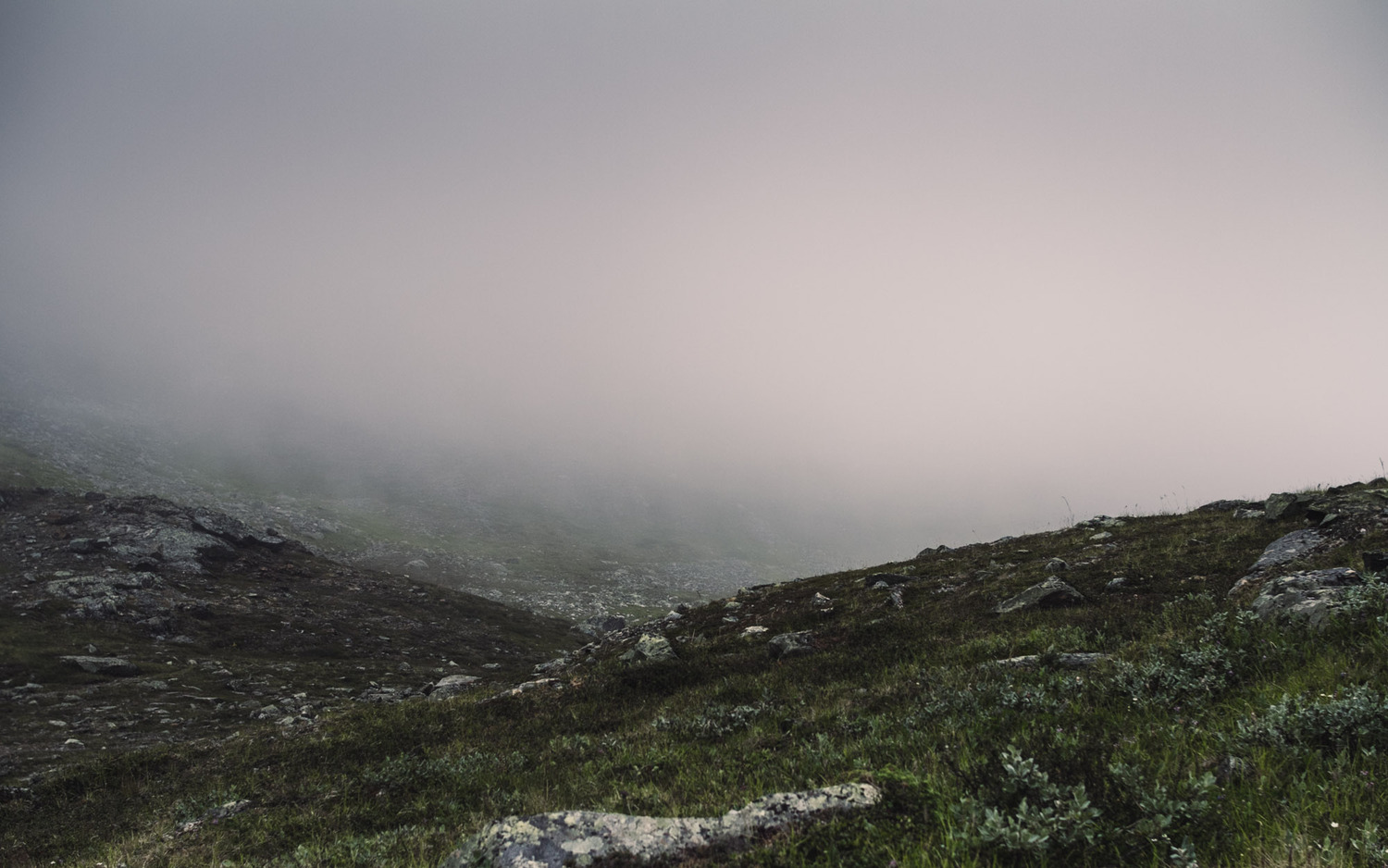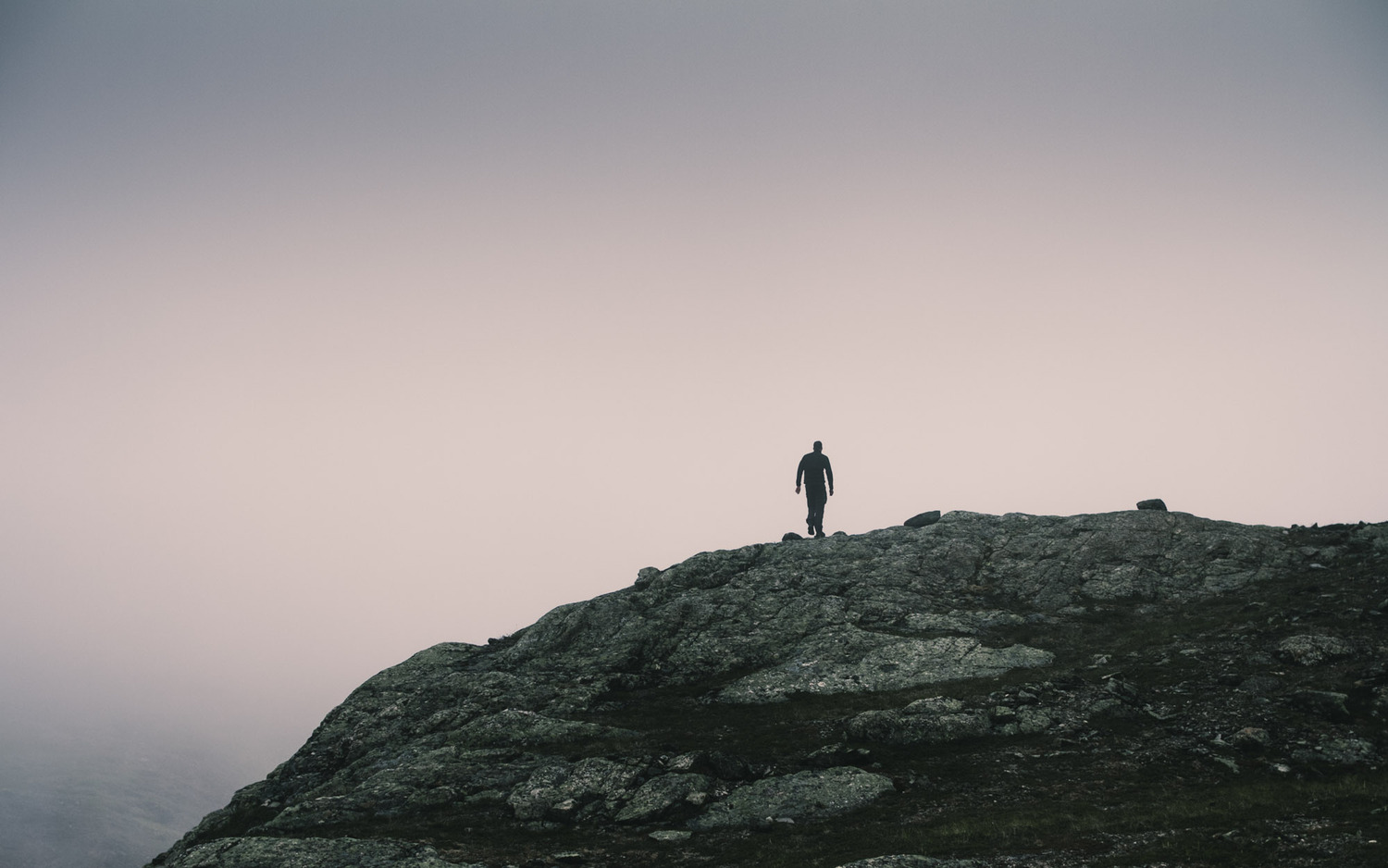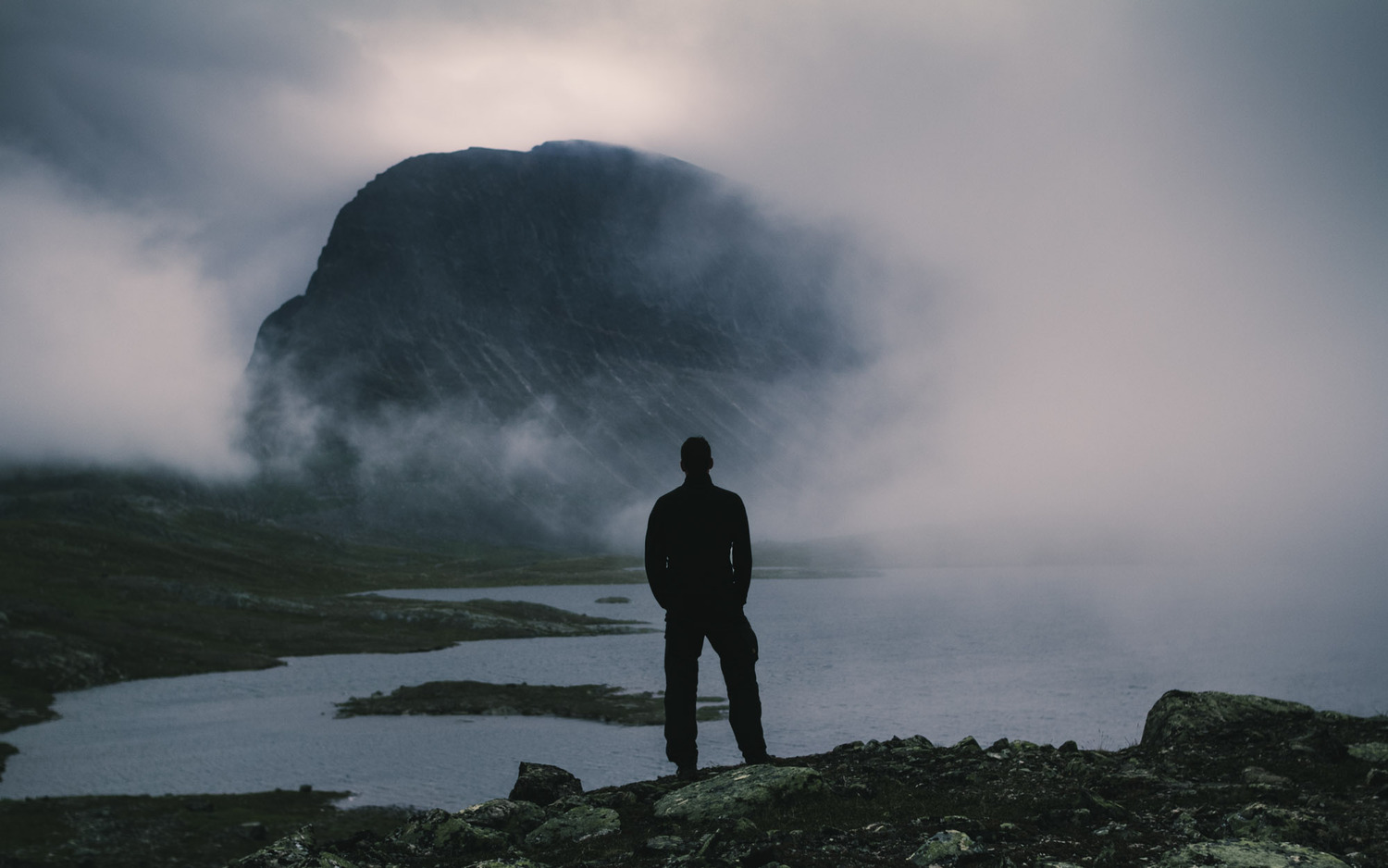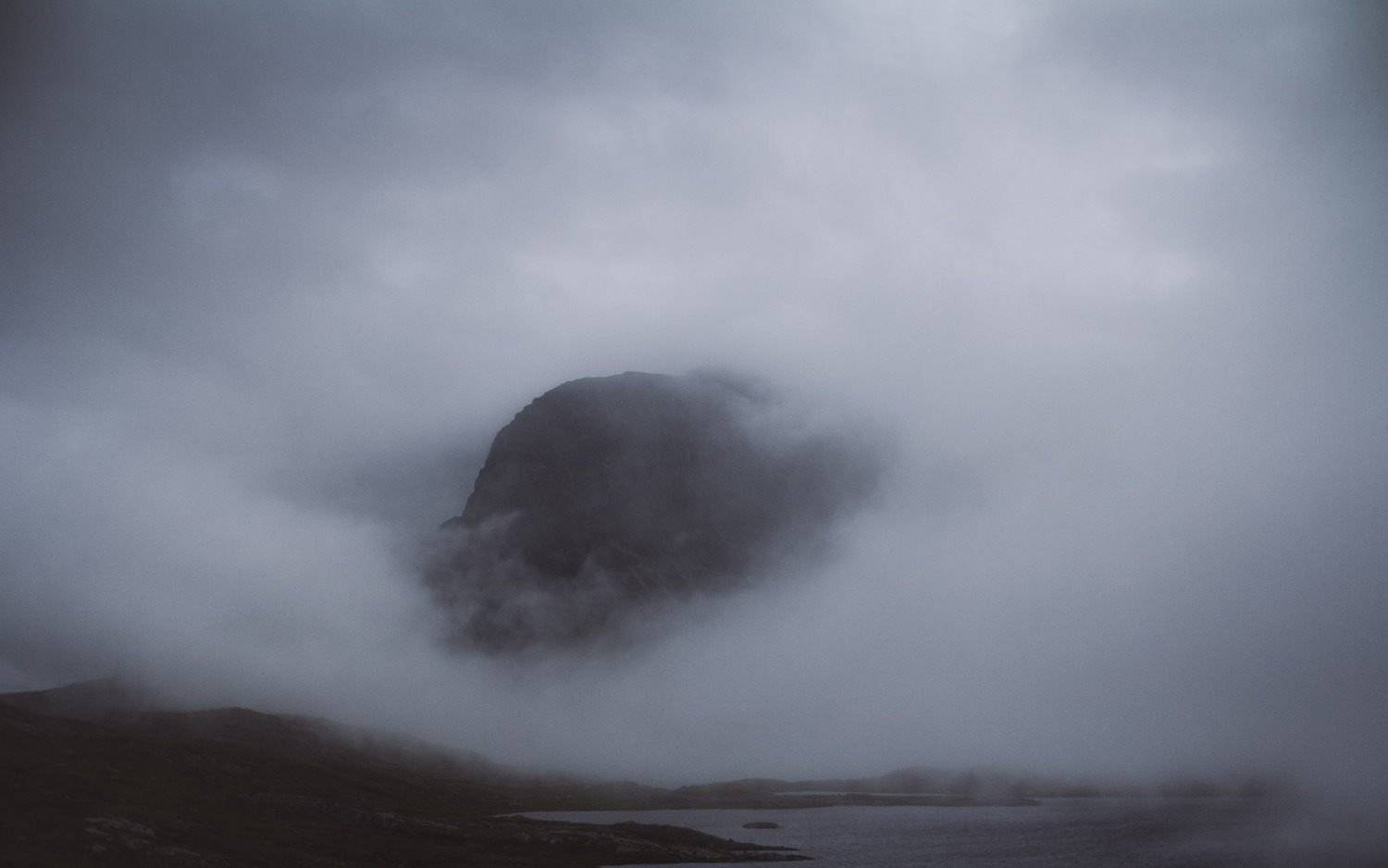 After feeling like being part of LOTR for a while, the rain came. And the feeling if epicness diminished slightly.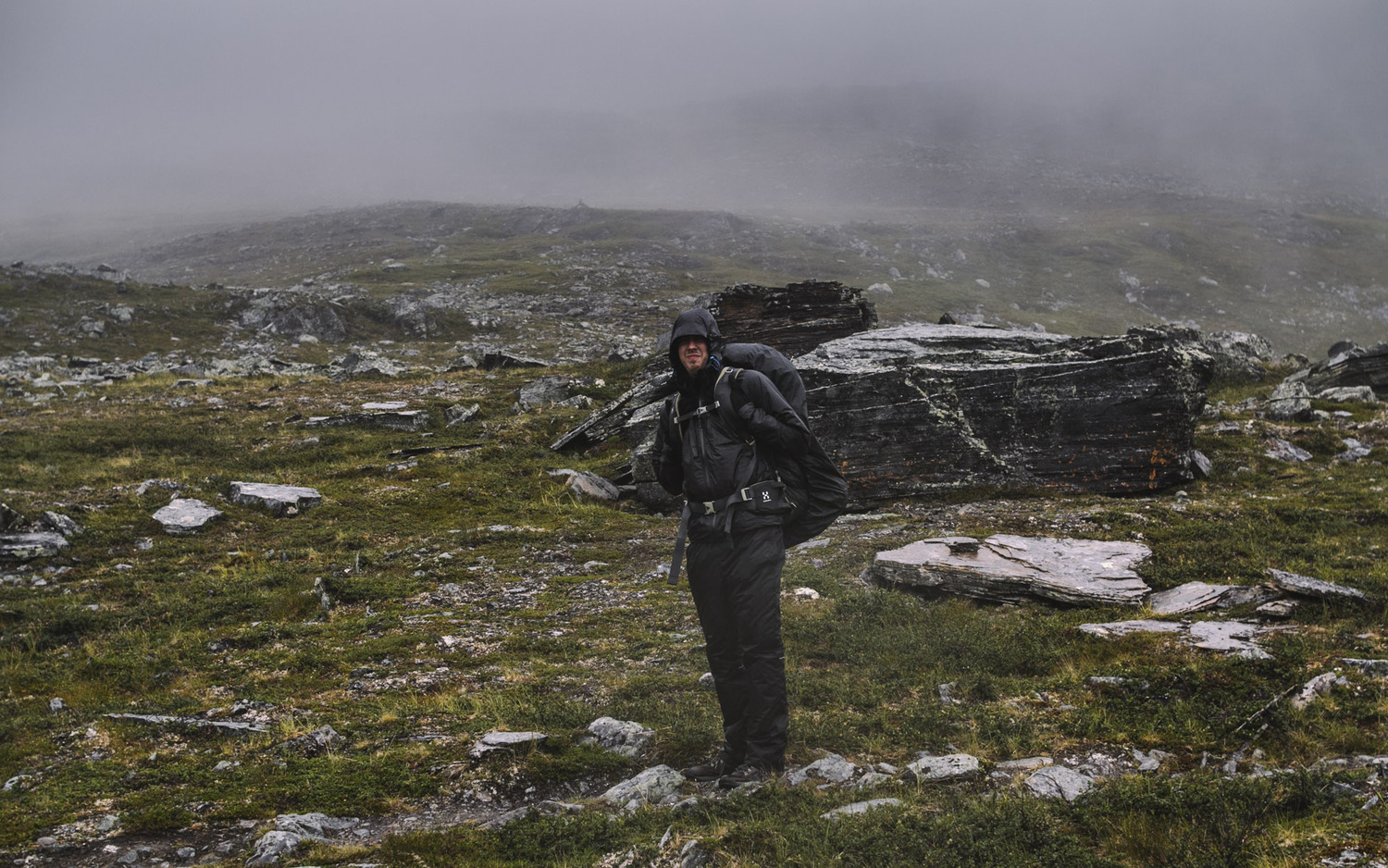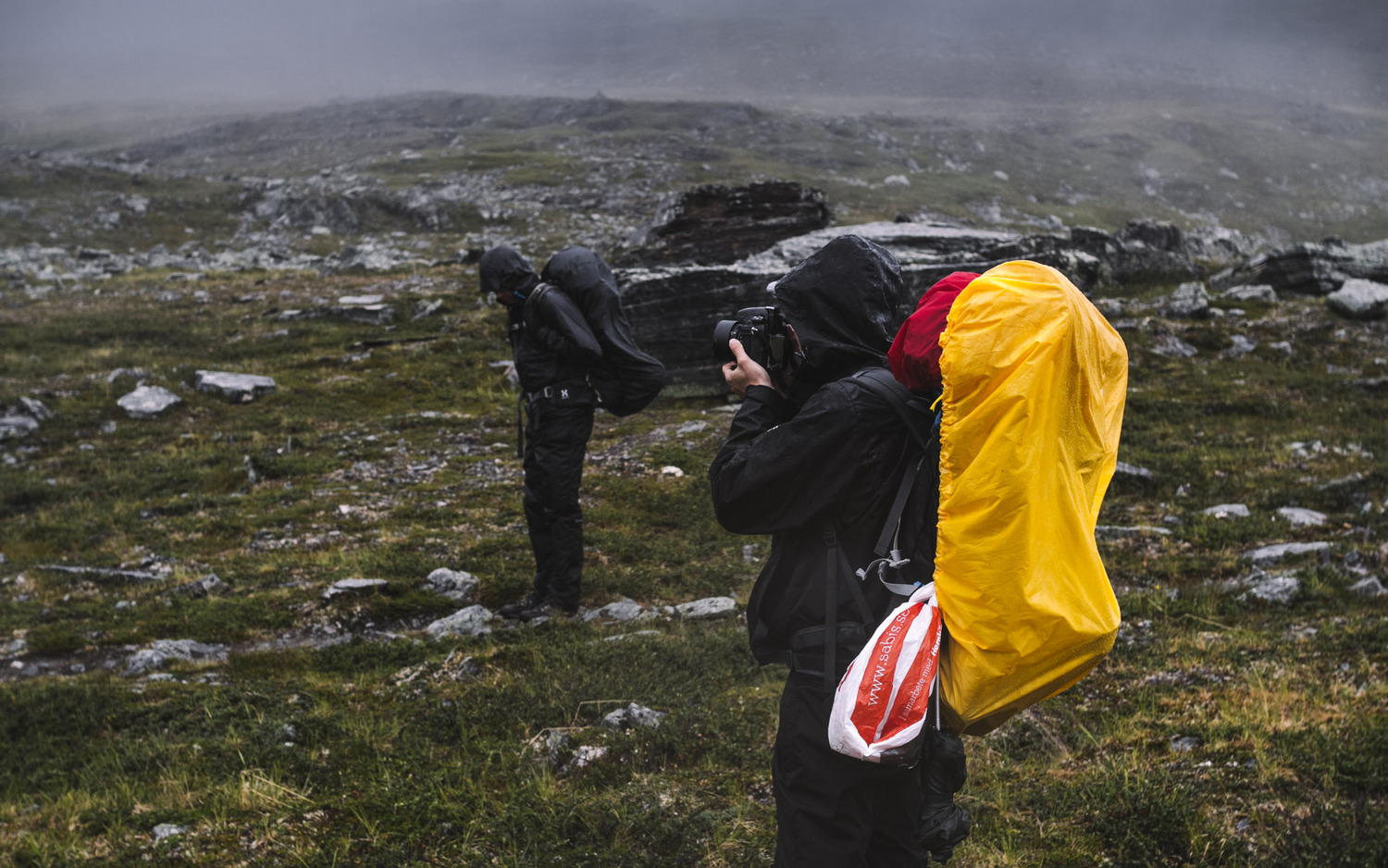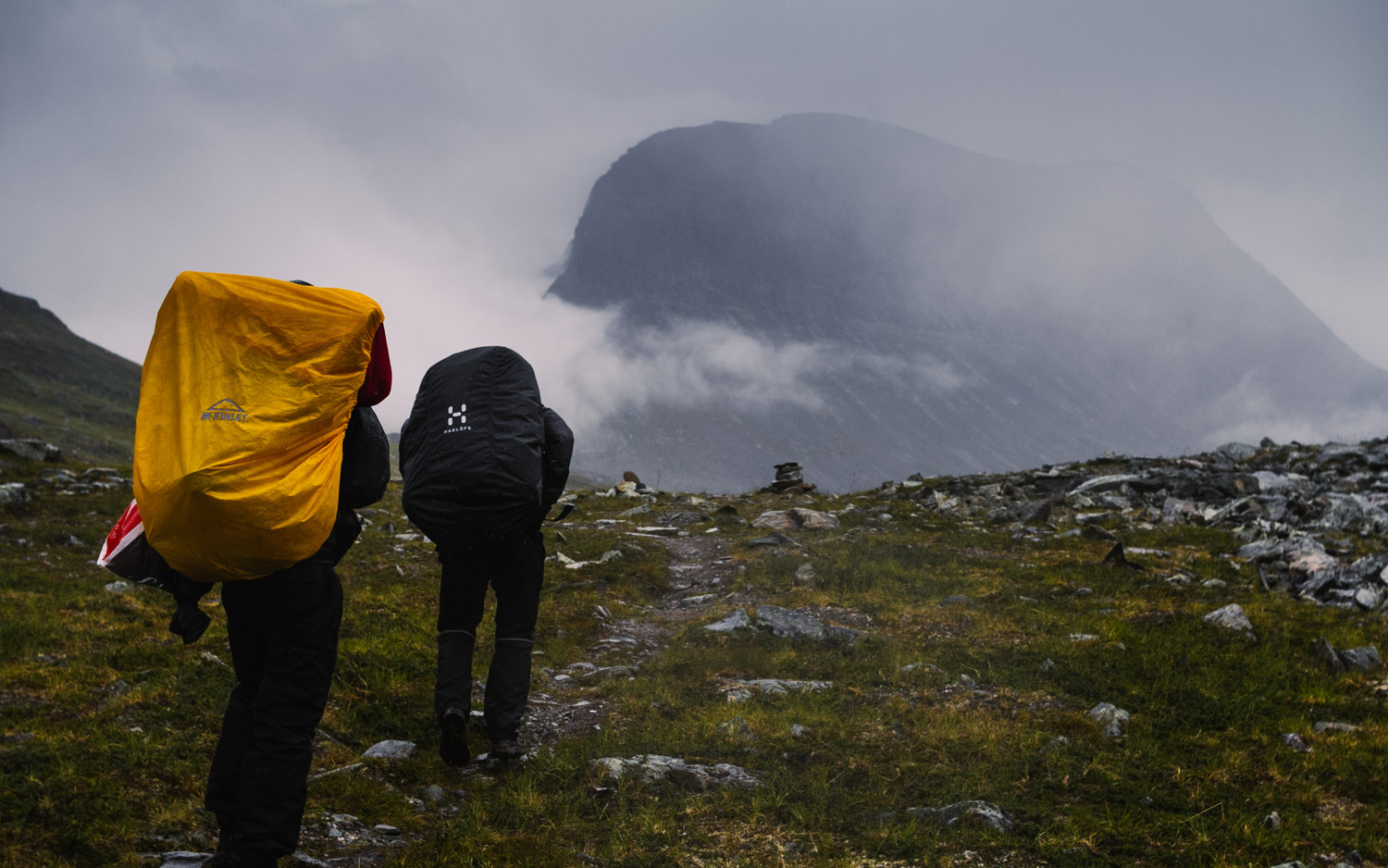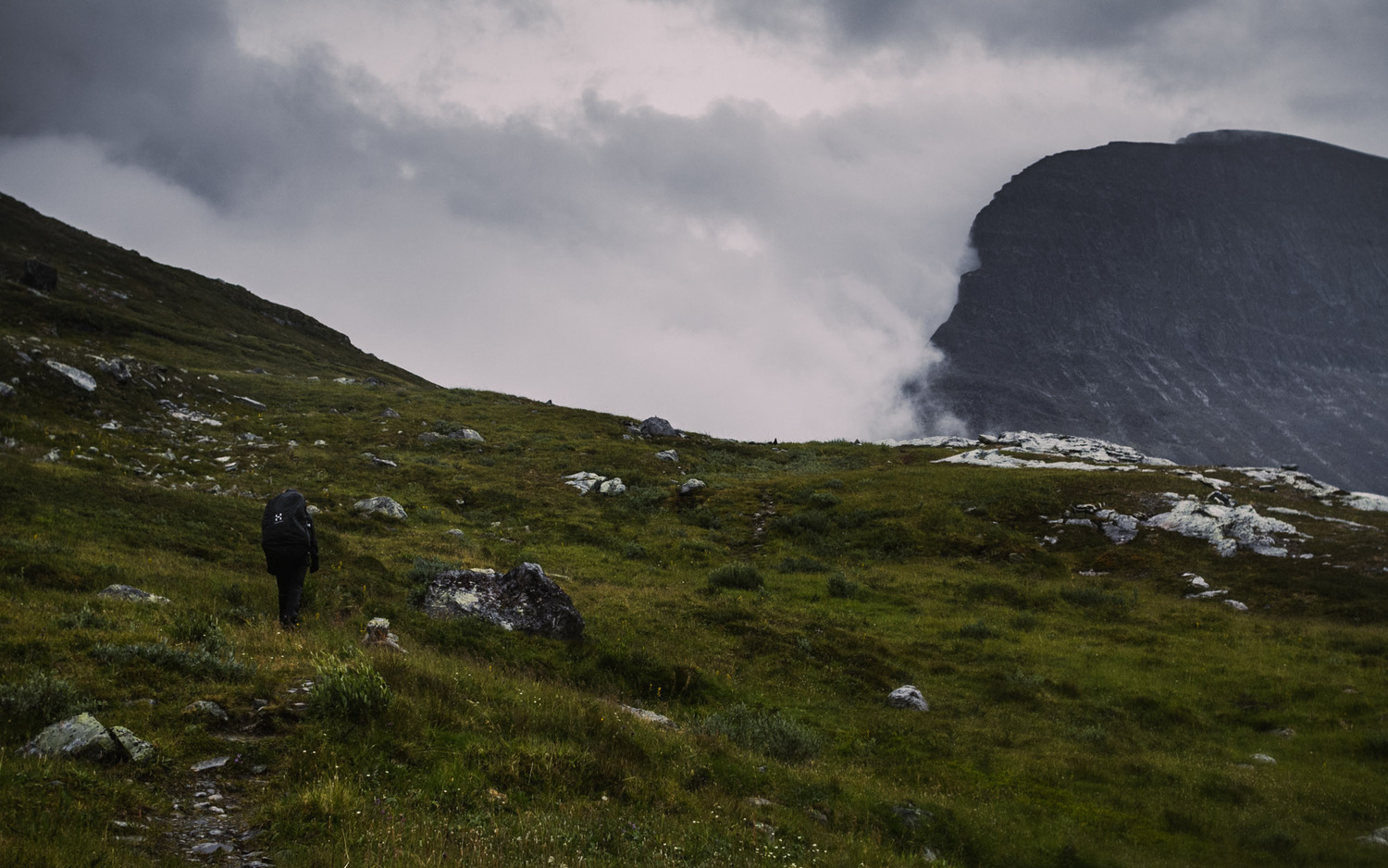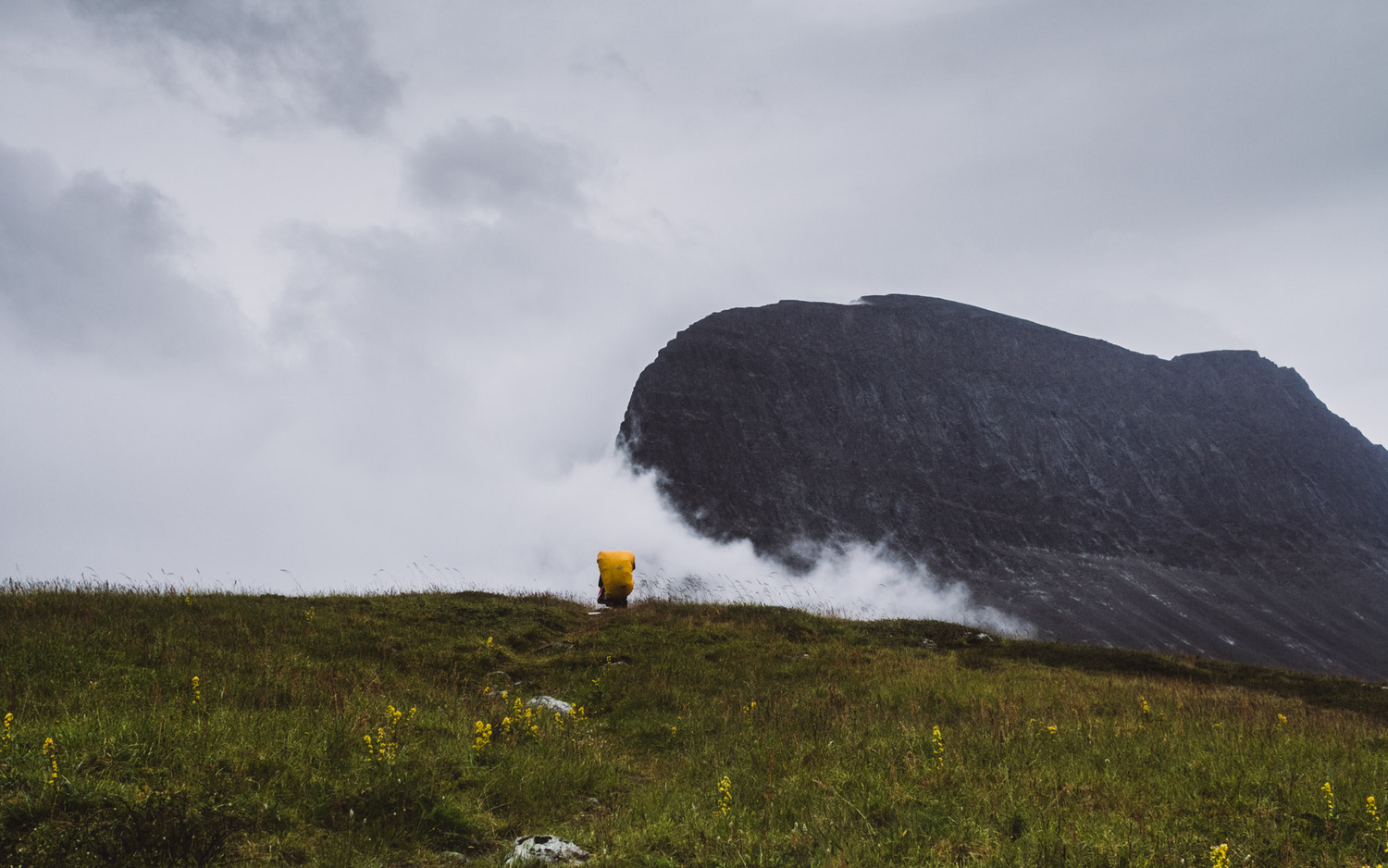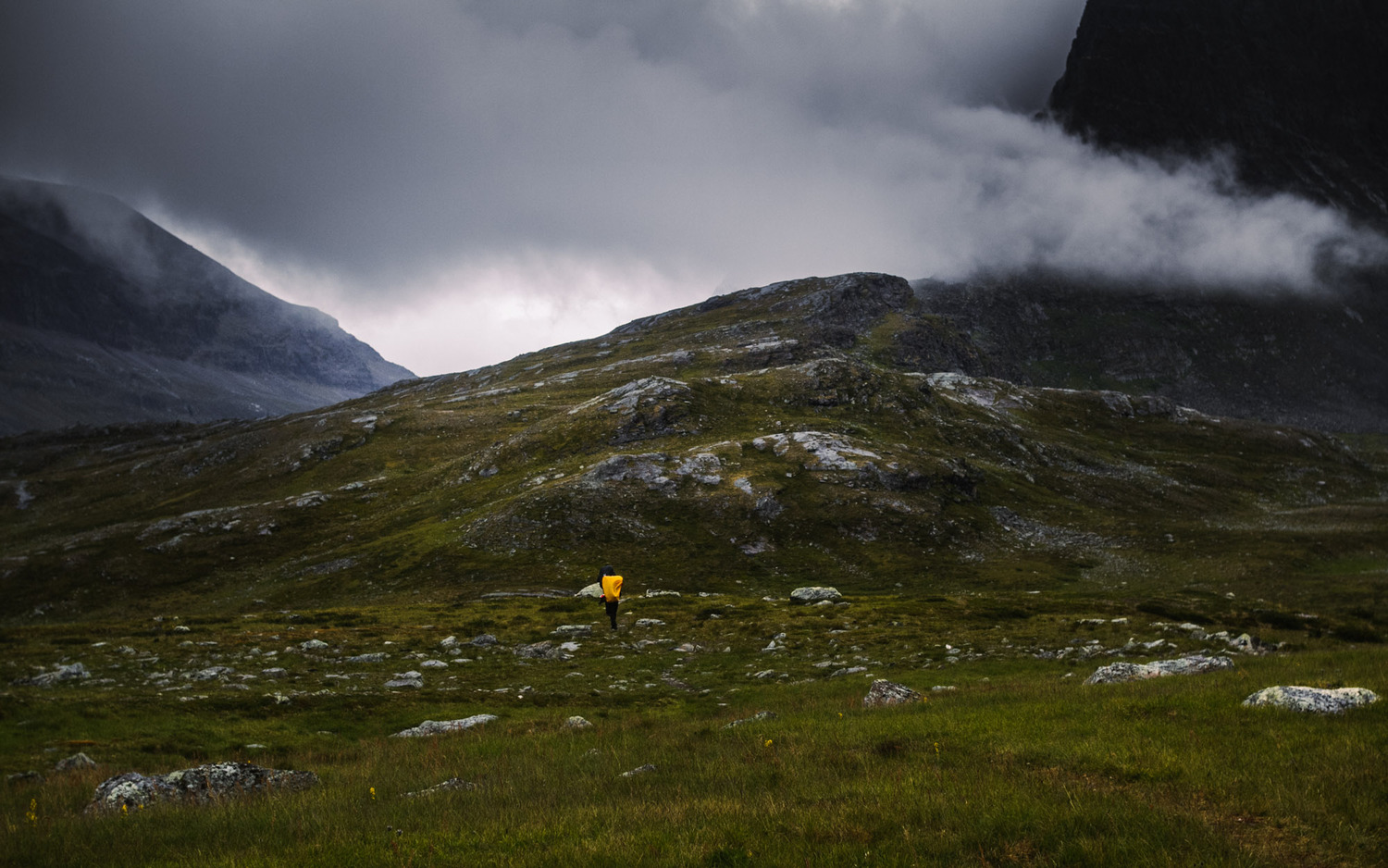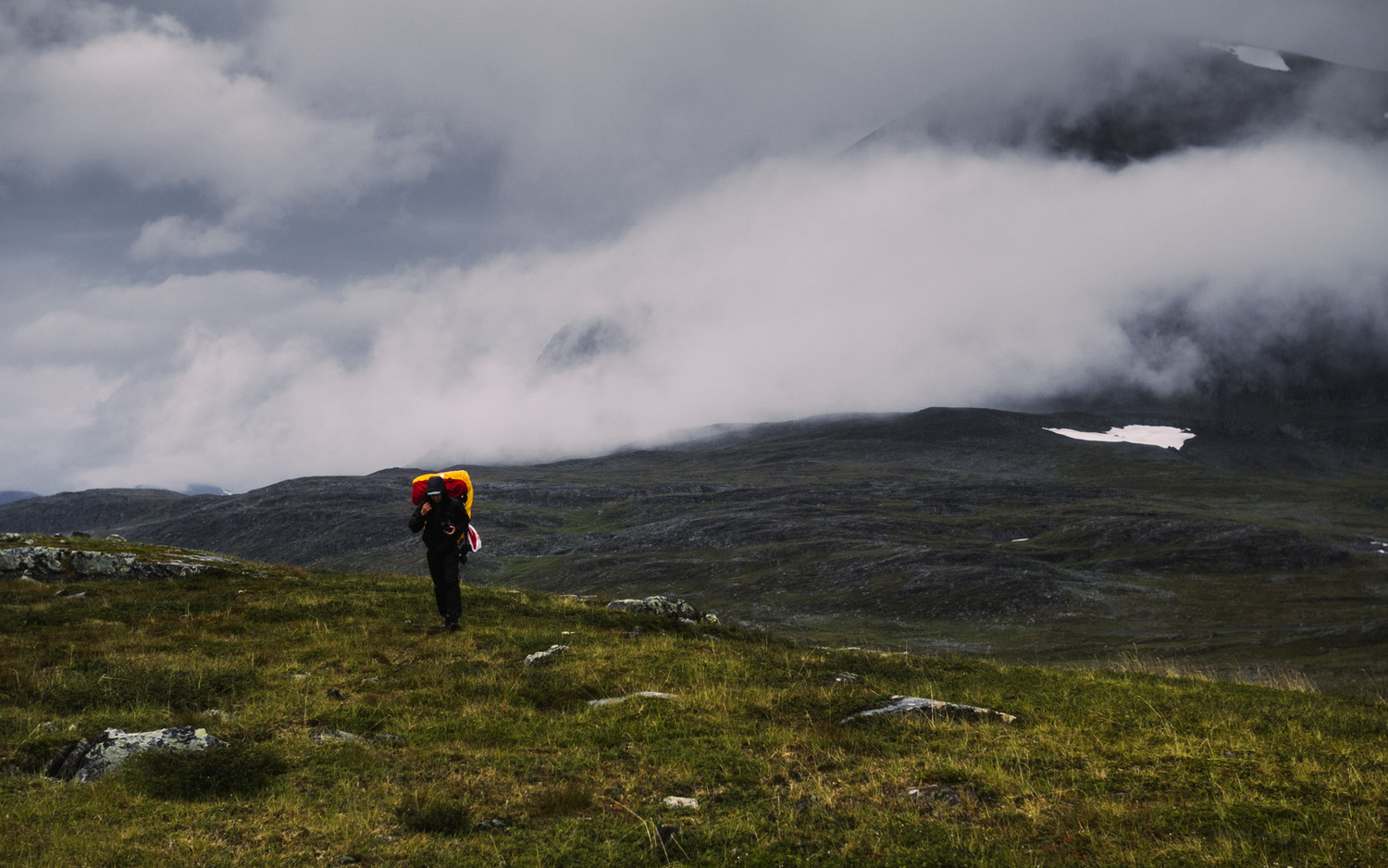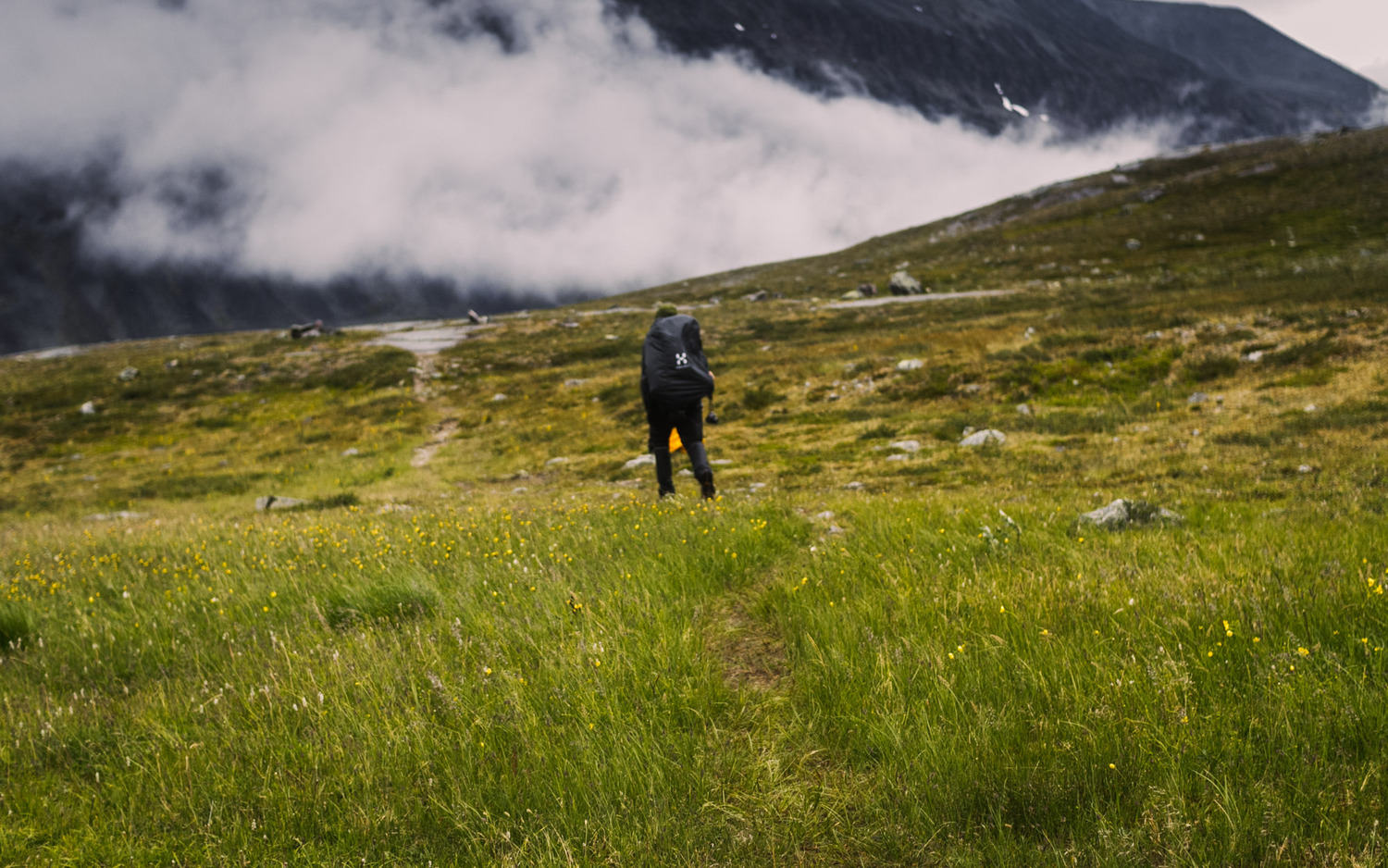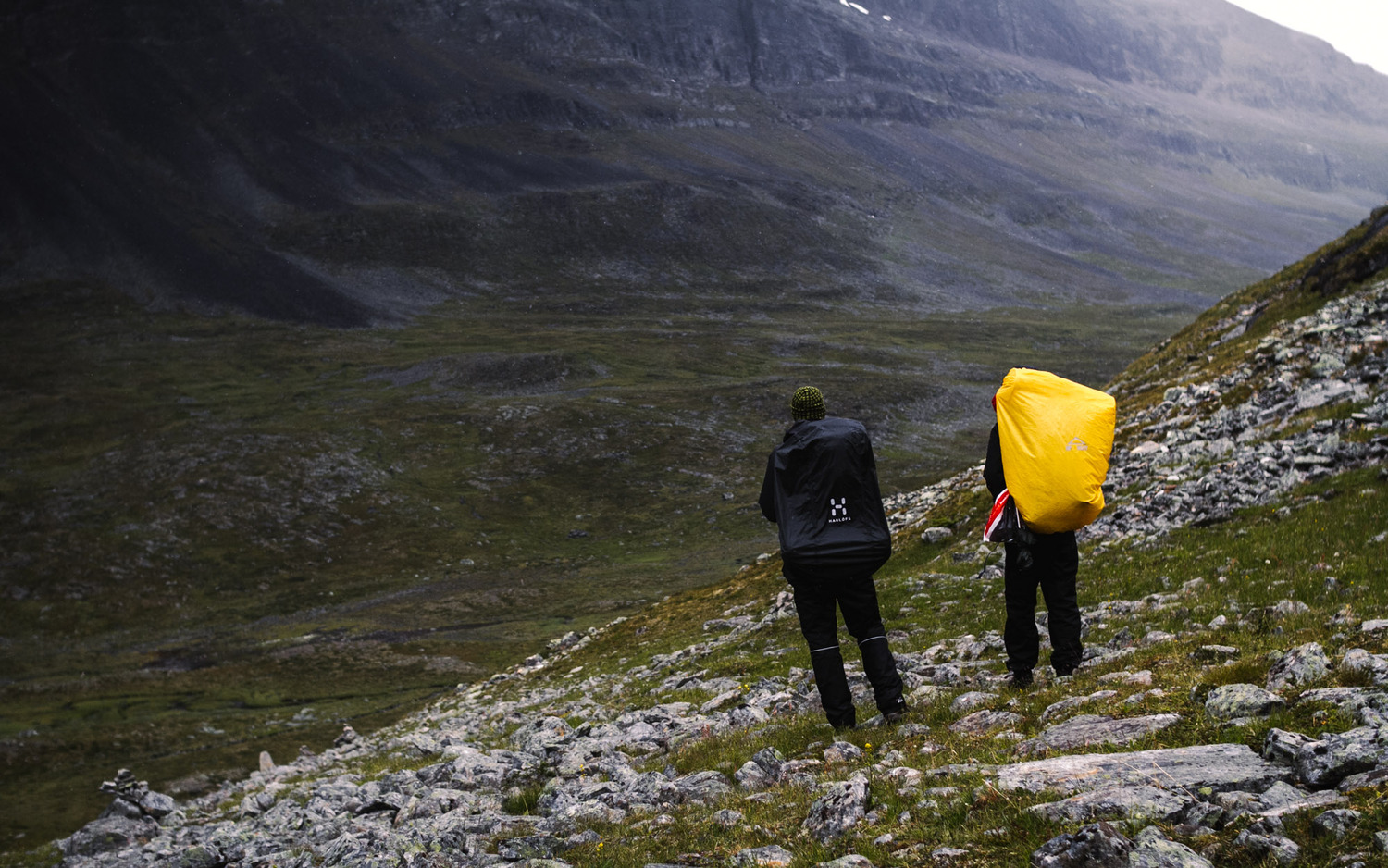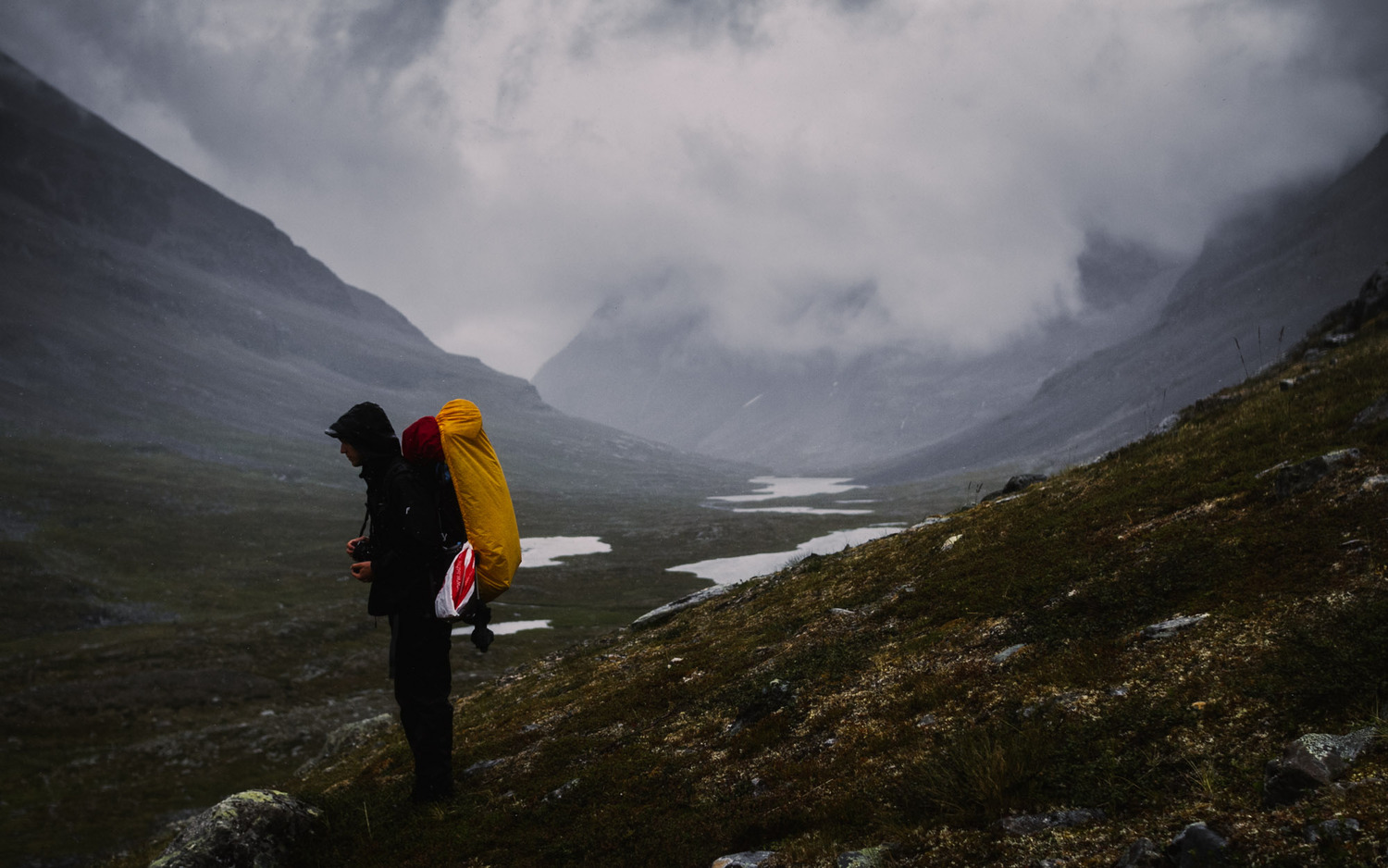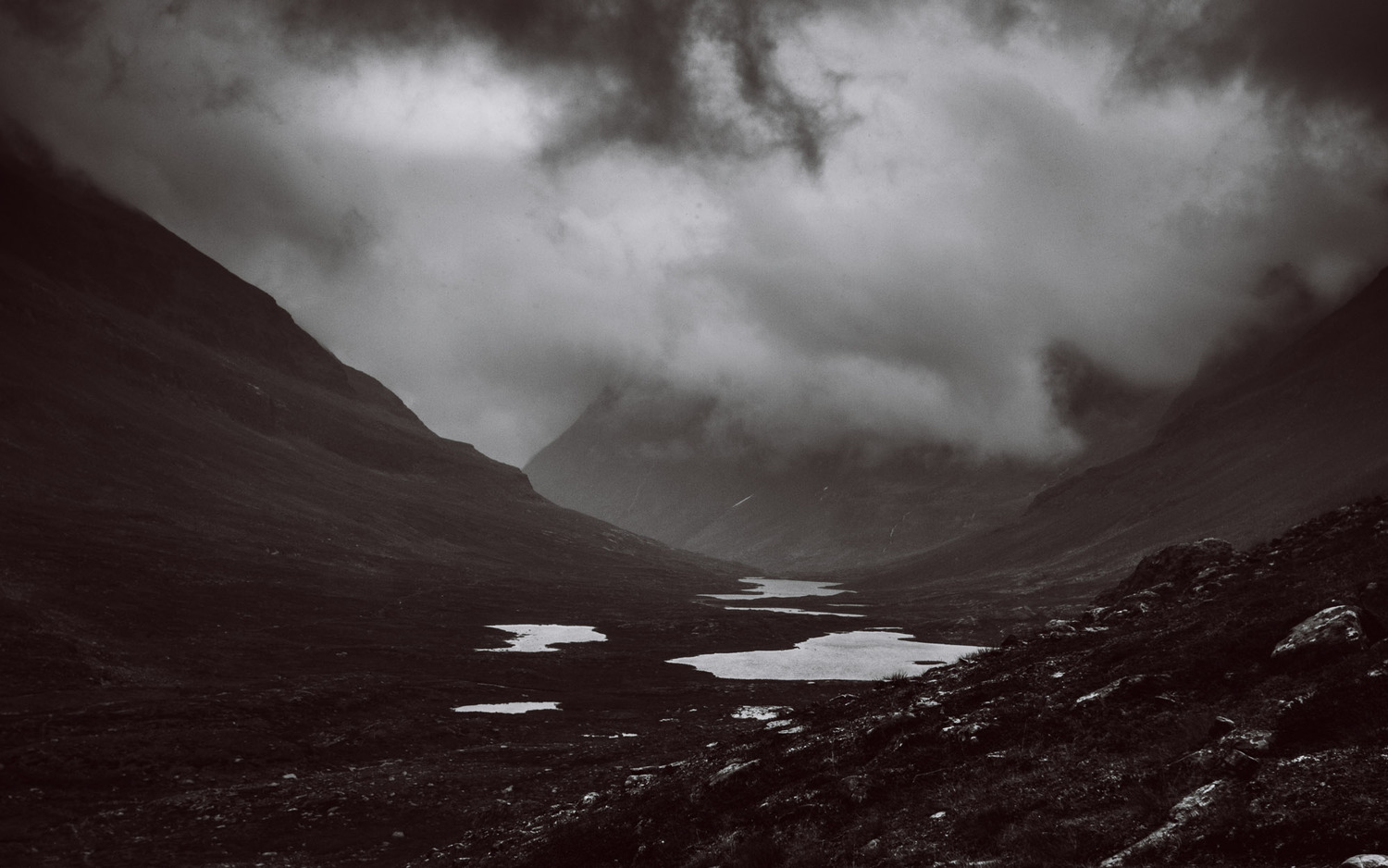 I like the feeling of not having a choice of continue walking in the rain. There's no point stopping and to take cover and wait it out. Instead I put on some Sigur rós while we were walking through the rainy valley...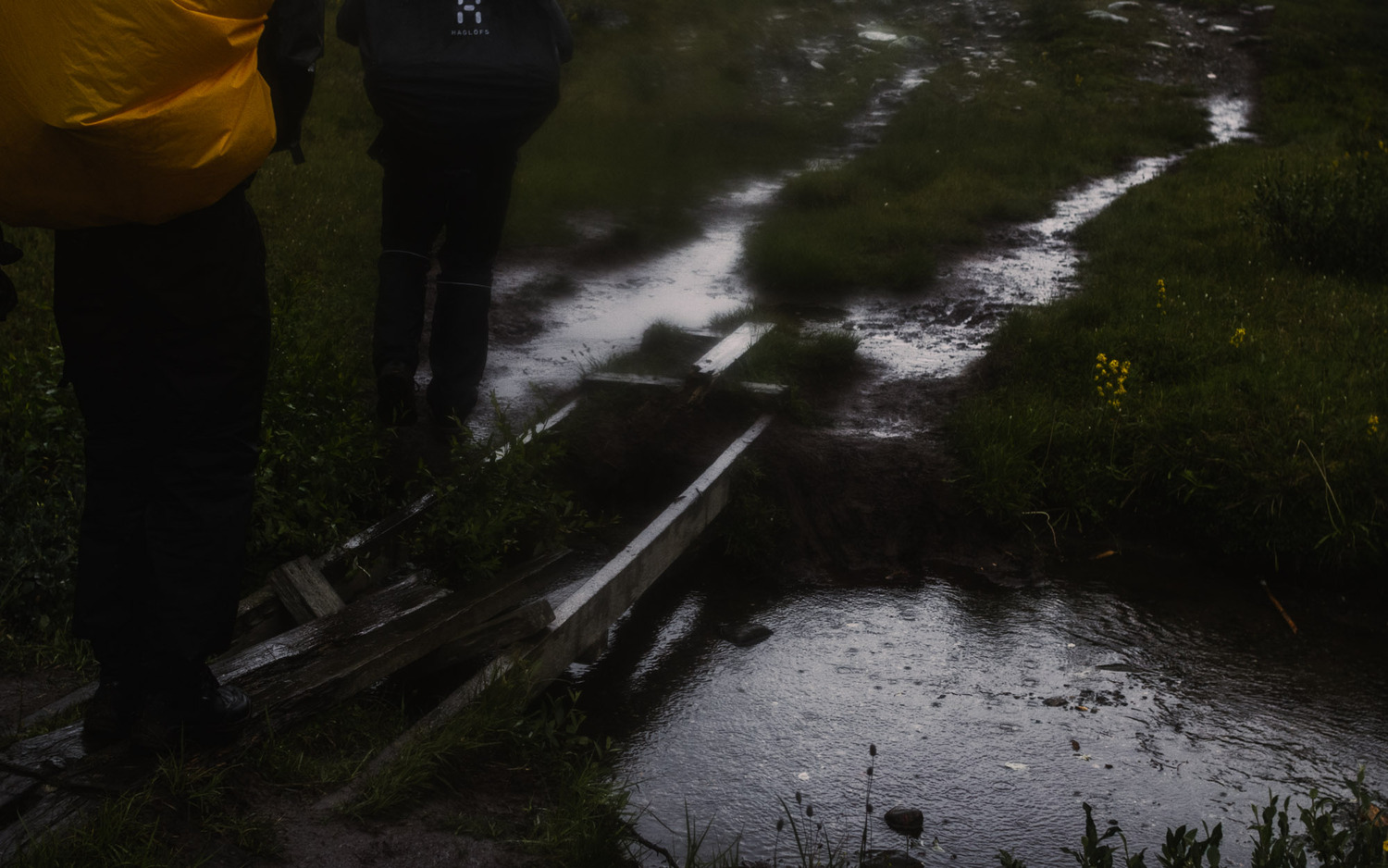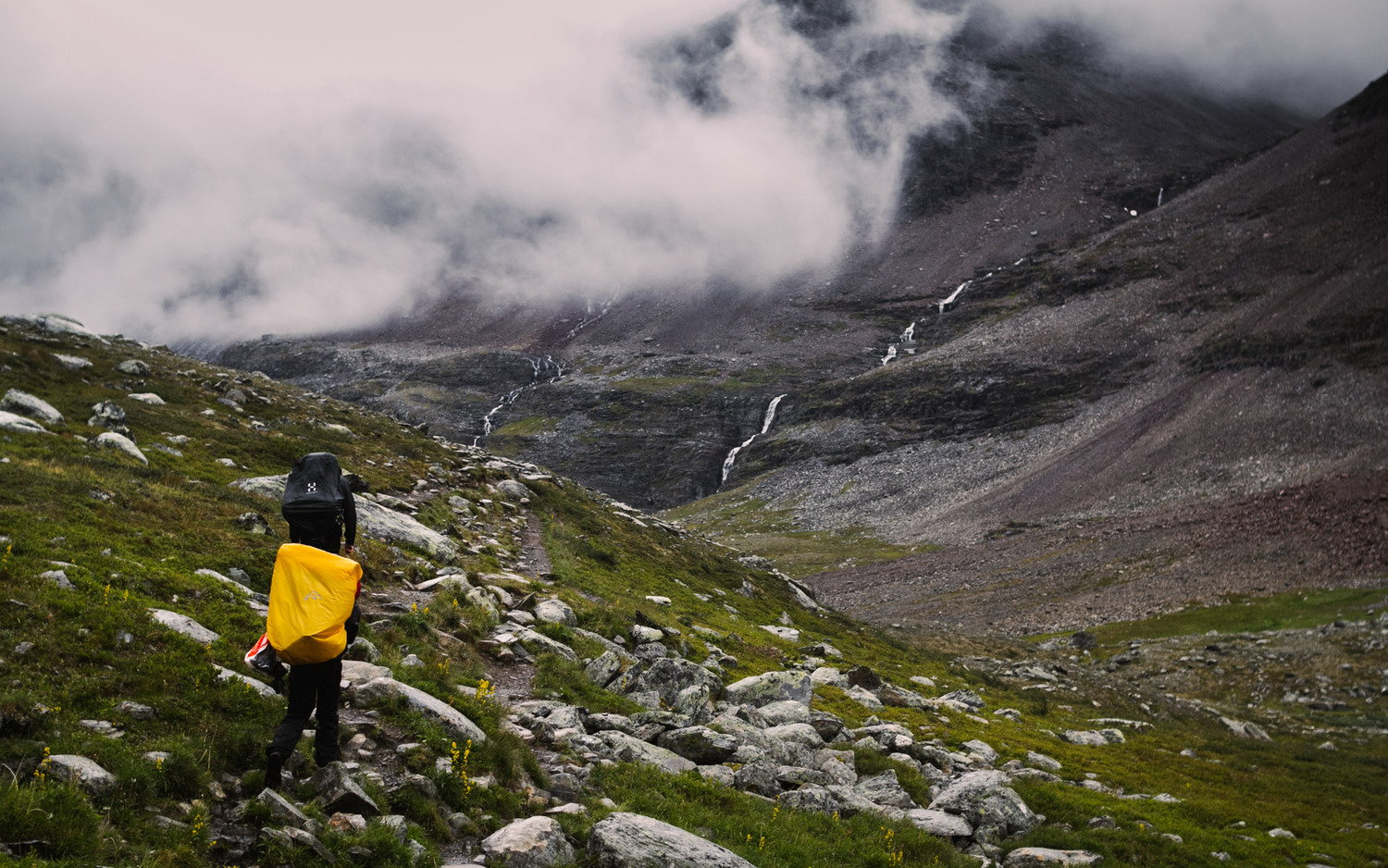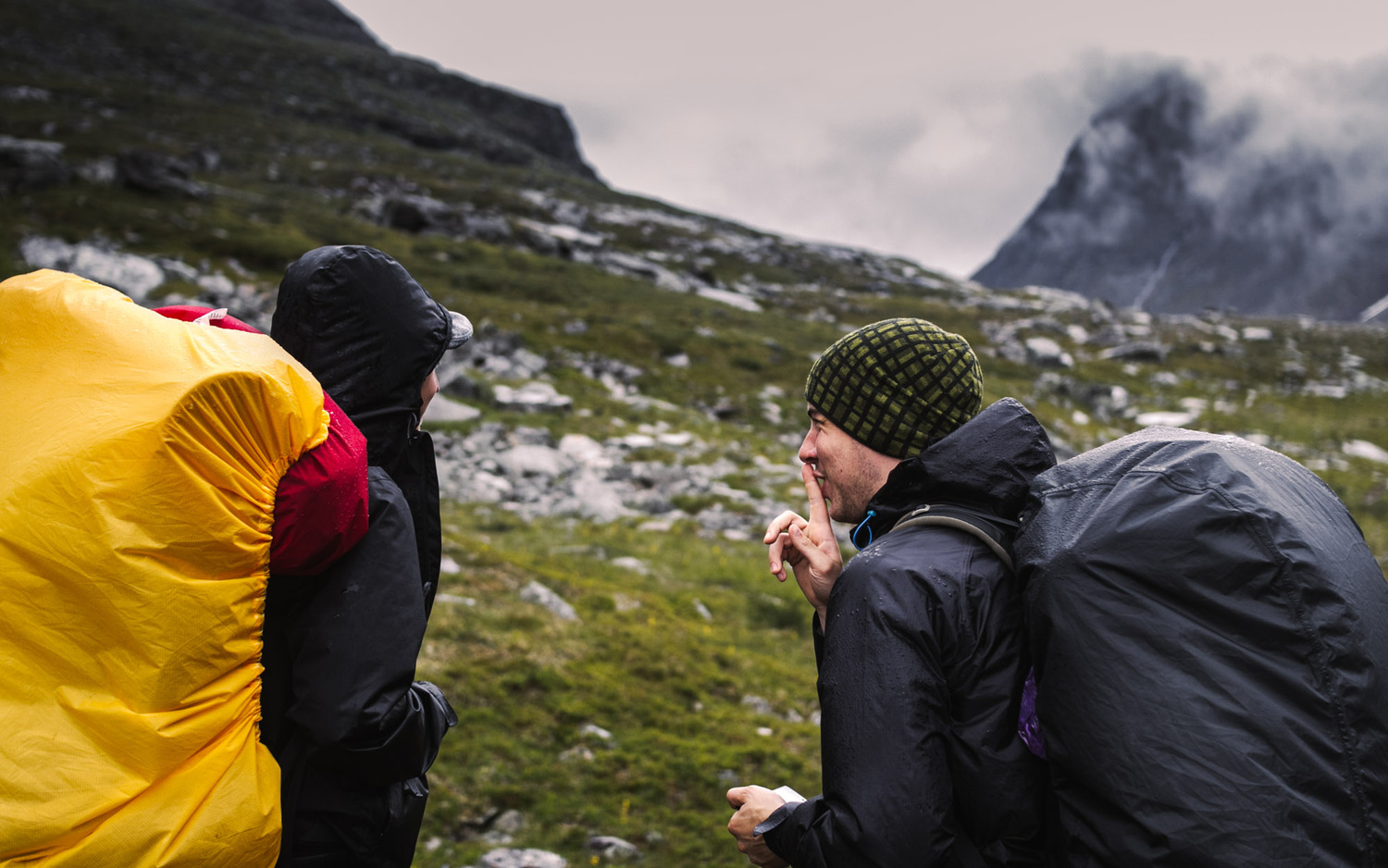 I started getting a bit worried about the rain now, I don't like to set up camp in the rain and risk everything getting wet. Luckily when we reached the end of the valley the rained stopped.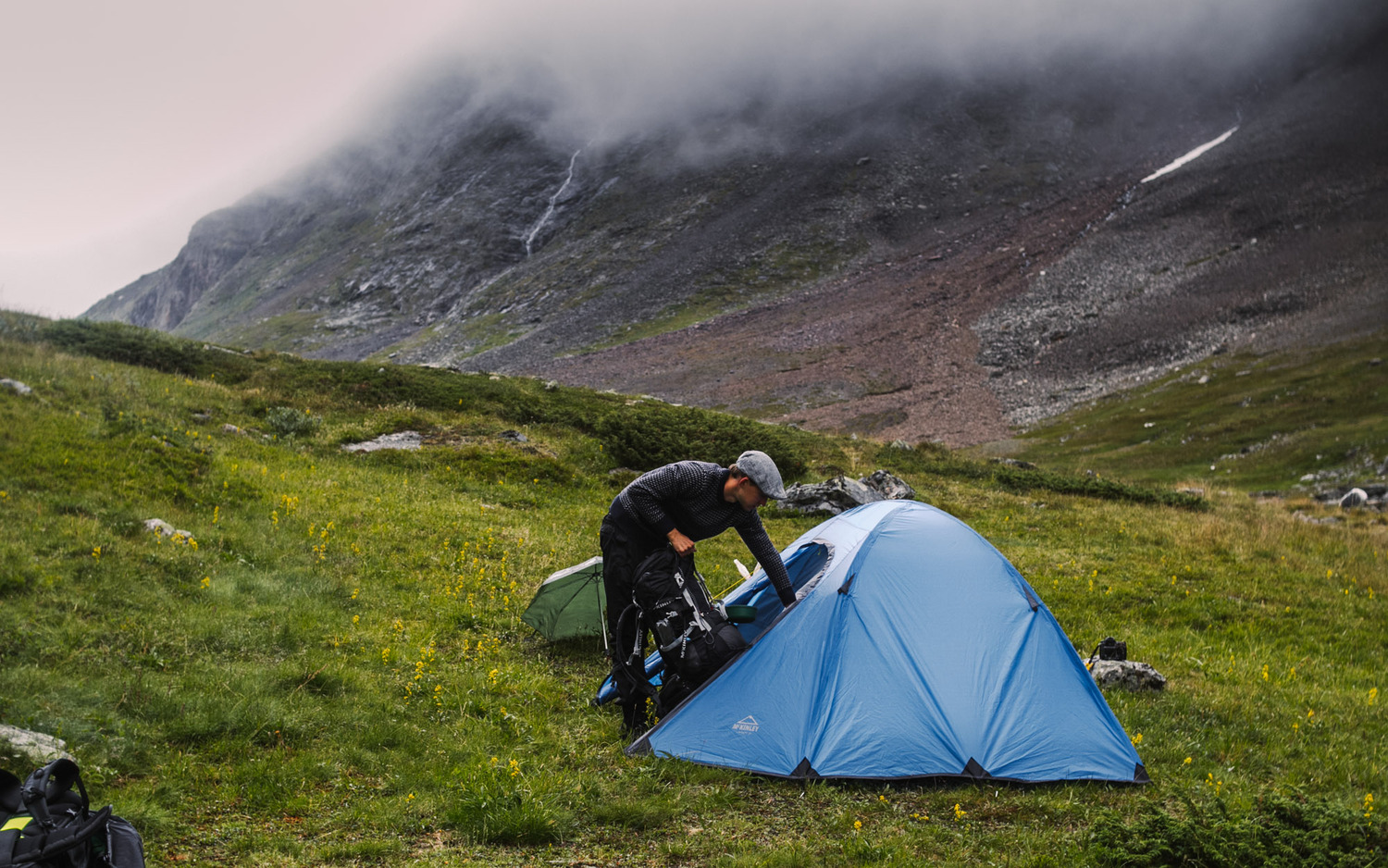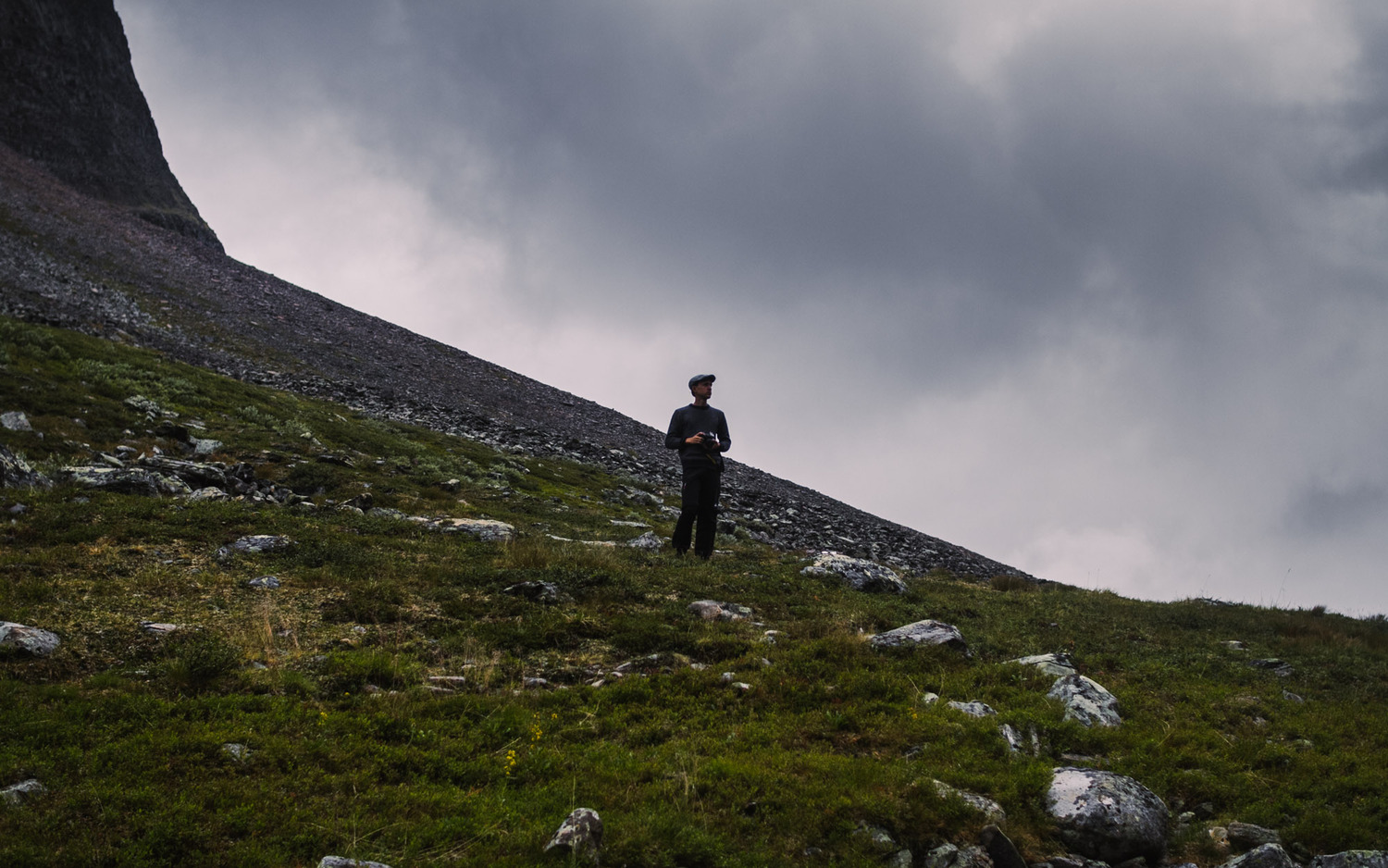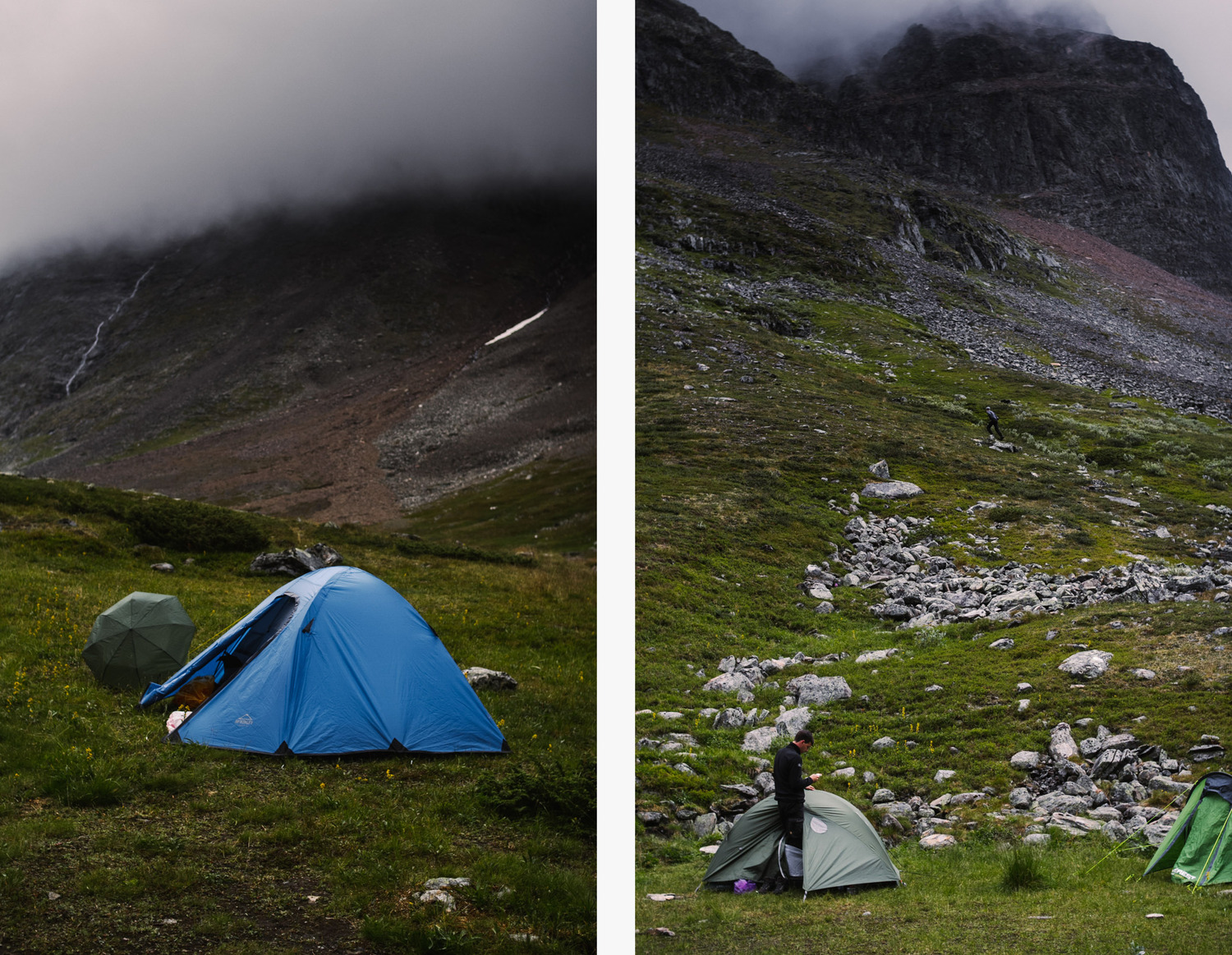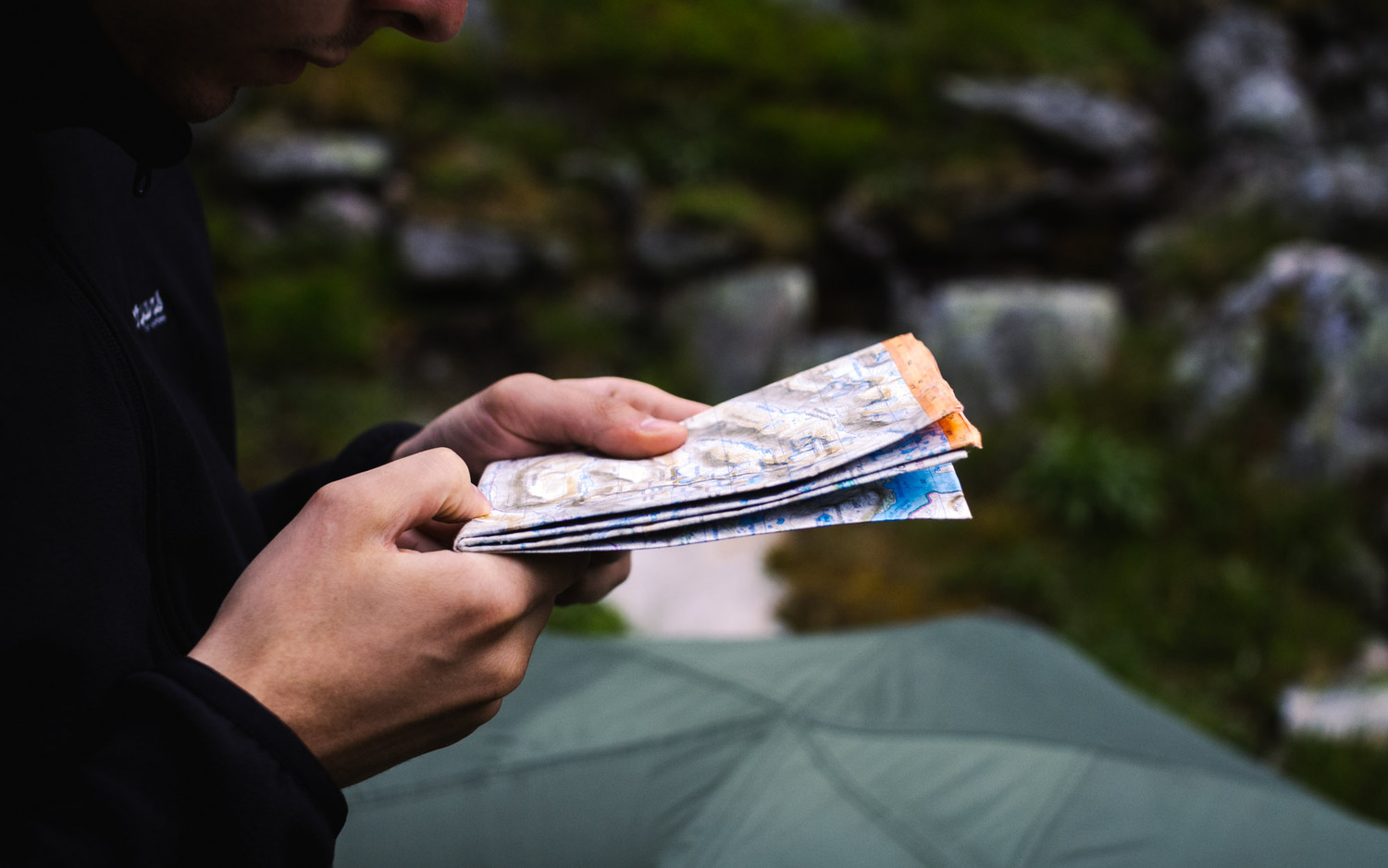 Tomorrow we would get our first glimpse of the mountain we were here to climb, Kebnekaise.